Following its game-changing patent victory over Samsung, Apple is looking to take advantage as soon as possible by seeking speedy bans on the sale of eight Samsung smartphones.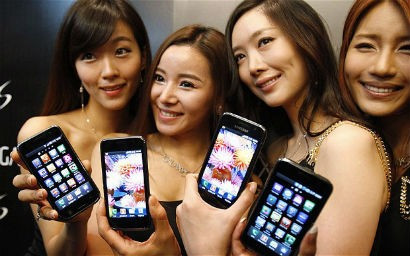 Moving swiftly to translate its resounding court victory over its rival into a tangible business benefit, Apple will now need to convince US District Court Judge Lucy Koh on 20 September that these eight phones should be banned.
While the list of phones does not include the current Samsung flagship phone, the Samsung Galaxy S3, it does include the very popular Galaxy S2. The full list of phones includes five versions of the Galaxy S2, as well as the Galaxy S 4G, Droid Charge, Galaxy Prevail.
While Apple's lawsuit encompassed 28 devices, many of those accused products are no longer widely available in the world's largest mobile market.
According to Charles Arthur from the Guardian, in order to win the quick sales injunction, Apple will need to satisfy a four-part test: it must show "irreparable injury" from the devices' previous sale; that monetary damages are inadequate as compensation; that another remedy is warranted; and that a ban on sale is not against the public interest.
Apple has previously succeeded in getting similar sales bans in place for the Samsung Galaxy Nexus smartphone and the Galaxy Tab 10.1 tablet.
However, as most of these phones are older devices, the impact of a sales ban would be negligible, according to patent expert Florian Müller. But Apple will be pushing for an injunction that will have an open-ended wording and include anyproduct, even products that haven't been released yet, that infringes the same intellectual property in a way that is "no more than colorably different"
Galaxy S3
Therefore, although the Galaxy S3 smartphone was not included in the trial, because the jury validated Apple's patents on features and design elements, the US company could then try to wield these against that device.
Apple may not have to seek a new trial over the S3, but can include it in a "contempt proceeding" that moves much faster, according to legal experts. This would be a major blow to Samsung which has seen the Galaxy S3 becoming the best-selling phone ever for the South Korean company, shipping 10 million in less than three months.
Many on Wall Street believe Apple now has momentum behind it in the wake of its near-complete triumph over the South Korean company on Friday. "The evidence and weight of the case are heavily in Apple's favour," said Jefferies & Co analyst Peter Misek. "We expect there's a two-thirds chance of an injunction against Samsung products."
If Judge Koh grants sales bans, Samsung will likely seek to put them on hold pending the outcome of its appeal.
Samsung said it will take all necessary measures to ensure the availability of its products in the US market. A source familiar with the situation said Samsung has already started working with US carriers about modifying infringing features to keep products on the market should injunctions be granted.
Apple's win on Friday strengthens its position ahead of the iPhone 5's expected September 12 launch and could cement its market dominance as companies using Google's Android operating system - two-thirds of the global market - may be forced to consider design changes, analysts say.
Damages
Apple was awarded $1.05bn (£655m) in damages after the nine-person jury took less than 21 hours to find Samsung had copied critical features of the iPhone and iPad.
"While a ban would likely increase Apple's leading smartphone share in the US market, we believe this verdict could lead to Samsung also delaying near-term product launches as it attempts to design around Apple's patents," Canaccord Genuity analysts said in a note.
While Apple's market capitalisation grew by nearly $12bn on the back of the court case, Samsung's market value lost $12bn with its share price falling 7.5 percent in a single day.
"The ruling marks an important victory for Apple against Android. Competitors may now think twice about how they compete in smart mobility devices with the industry's clear innovator," Barclays analyst Ben Reitzes wrote on Monday. "If Apple forces competitors to innovate more, it could take longer for competitive products to come to market, and make it more expensive to develop them."
"The verdict does not come as a surprise," wrote William Blair & Co analysts. "From Apple's perspective, Samsung's market position and its leadership in the handset world was something the company could no longer overlook, and viewing this as another 'imitation is a form of flattery' was not possible."
Blair continued: "Companies such as Samsung, who we categorize as fast followers, have been viewed by the industry for their ability to quickly adopt the latest handset trends ... rather than their ability to introduce fundamental innovation."