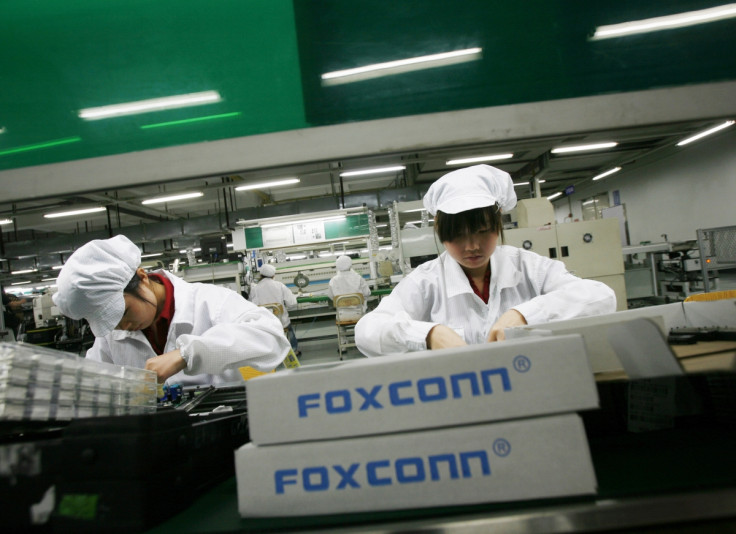 In one of the biggest Foreign Direct Investment projects in India in recent years, Taiwan-based electronics manufacturer Foxconn has committed a $5bn (£3.2bn, €4.6bn) investment in the state of Maharashtra.
The big investment over the next five years on a new electronic manufacturing facility was announced by Foxconn founder Terry Gou and Maharashtra Chief Minister Devendra Fadnavis.
The parties signed a pact in Mumbai, under which the state will allocate 1,500 acres of land for the new facility at Taloja in Pune district.
Gou noted that his company would focus on research and development and manufacturing in India. Foxconn is expected to produce thin film transistor (TFT), which is used in high definition TV sets, the Indian Express reported, citing officials.
Foxconn, known officially as Hon Hai Precision Industry Co, assembles the iconic iPhones for Apple, and also has BlackBerry, Motorola, Amazon, Sony and Huawei among its clients.
There were reports that Foxconn was in talks with Indian firms Adani Enterprises, Micromax and Snapdeal to set up factories in India.
In a stock exchange statement, Adani Enterprises said it planned a joint venture with Foxconn for manufacturing electronics in India. The joint venture was expected to invest $5bn in the coming years and would have initial plants based in the states of Gujarat and Karnataka.
The investment comes as a major boost for Prime Minister Narendra Modi's Make in India campaign, aimed at attracting foreign investment into the country's manufacturing sector.
Foxconn's expansion into India is viewed as an attempt to diversify its global network of factories. The company has most of its factories located in China, where it is facing rising wages and intense competition from local firms.