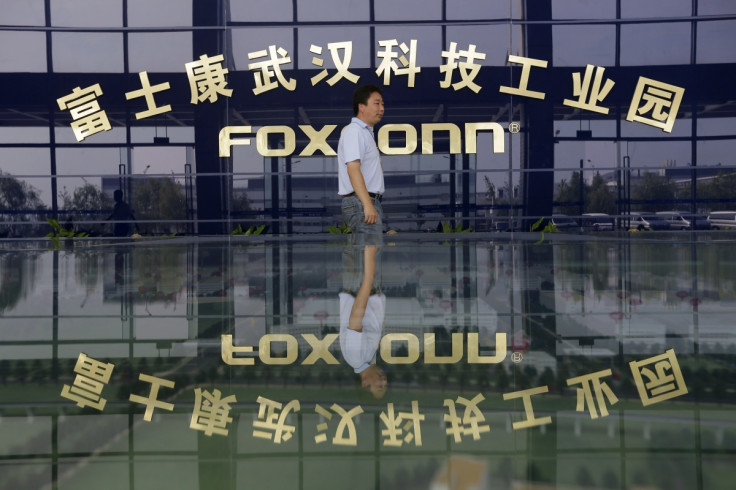 Taiwan-based electronics component manufacturer Foxconn is in talks with Indian firms Adani Enterprises, Micromax and Snapdeal to set up factories in India.
Foxconn is set to invest over $2bn (£1.3bn, €1.8bn) initially to establish manufacturing plants in India over the next five years to produce mobile devices, TVs, electronic products, batteries and key electronic components, among others, India's The Economic Times (ET) reported.
Foxconn, known officially as Hon Hai Precision Industry Co, assembles the iconic iPhones for Apple, and also has BlackBerry, Motorola, Amazon, Sony and Huawei among its clients.
"They are planning to make some 400 million handsets here. Half of these will be manufactured for the Indian market and the rest for exports to Middle East, Africa and Russia," ET quoted a top official familiar with the matter as saying.
In a stock exchange statement, Adani Enterprises said it plans a joint venture with Foxconn for manufacturing electronics in India. The joint venture is expected to invest $5bn in the coming years and would have initial plants based in the states of Gujarat and Karnataka.
"We are at the discussion stage only and have not signed any agreement which requires disclosure," Adani said in the filing.
Speaking at a press conference in New Delhi, Foxconn chairman Terry Gou said the company would look at local partners for different projects, which will be set up in stages. Nevertheless, he did not give any specific investment figures or the number of plants it would set up.
The investment comes as a major boost for Prime Minister Narendra Modi's Make in India campaign, aimed at attracting foreign investment into the country's manufacturing sector.
"We see India as a manufacturing, expansion and export base. We are looking at it for the long term," Gou said.
The move by Foxconn is viewed as an attempt to diversify its global network of factories. The company has most of its factories located in China, where it is facing rising wages and intense competition from local firms.