Apple is once again considering its entry to the television market, as the iPhone maker looks at ways to replace the traditional set-top box with its own internet-connected TV.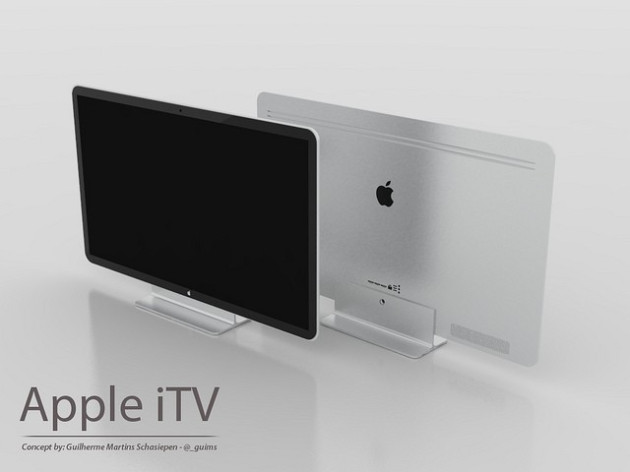 Speculation surrounding the company's development of a television has gone quiet in recent months, replaced with talk of updated iPhones, iPads and the highly anticipated iWatch, but now sources with knowledge of Apple's plans have revealed that the TV market is still being actively explored.
Speaking to Quartz, the sources say Apple's plans could include forming its own pay TV service to rival satellite and terrestrial providers. This would essentially pit Apple against Sky, BT and Virgin in the UK, except content would be delivered entirely over the internet through a range of applications, similar to how Netflix and iPlayer work now.
Apps, not channels
Instead of organising content around channels, the Apple television would order its content around apps - one for each production company, for example, so there would be an ESPN app and an HBO app rather than numbered channels.
However, the sources also claim Apple isn't against a more conventional setup, whereby a deal with cable companies would allow them to plug their cable lines into the back of the Apple television, bypassing the need for a separate box. This option has apparently been discussed for more than two years, and according to Quartz "negotiations haven't progressed very far" because cable companies worry that they would lose control of their relationship with the viewers if they surrender control of their services to Apple.
Although Apple already sells the Apple TV set-top box, which provides content through iTunes and services like Netflix, sources claim the company is still focused on broadening its horizons to include an own-branded television, expected to be similar in design to the iMac and Apple's Cinema Display.
Very, very exploratory
Quartz claims Apple has held talks with Disney's ESPN, Time Warner's HBO, and Viacom, which owns MTV Networks, Nickelodeon, and Comedy Central.
ESPN spokesman Chris LaPlaca said: "This is very, very exploratory in nature. There are no formal discussions taking place."
HBO spokesman Jess Cusson said: "We see our current model as our best model for now and have no plans to go over the top or to enter these markets in a different way."
But Apple may continue to develop the service, even if it can't get all providers involved from day one; sources tell Quartz that Apple has "concluded that it doesn't need all, even most, content providers on board before it can release a TV set that people would buy."
The report stresses that Apple's selling point will be the product's simplified experience over any other TV provider, and that a lack of some content at launch will not be a dealbreaker. Instead, a partnership with a major provider like ESPN or HBO would be enough to get the television to market, and if a commercial success it is to be expected that others will follow.
Whatever happens, it is clear that Apple cares deeply about getting its entry to the television market right - even if it means years of negotiations with content providers. Steve Jobs may have said he "cracked" the solution for a better television service before his death in 2011, but convincing an entire industry to believe in him and his predecessor Tim Cook is turning into a long and complicated process.