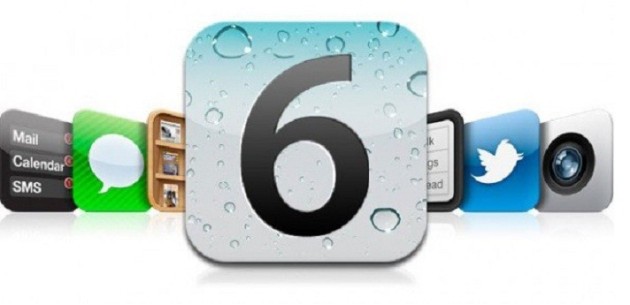 Barely a month after Apple released its iOS 6, it is reported to be planning a newer version of the operating system.
iOS was released for iPad, iPhone and iPod Touch users around the globe on 19 September. Announced at the company's Worldwide Developer's Conference, the iOS 6 has more than 200 new features including a new Maps app with turn-by-turn navigation and a new flyover view, a new Siri, Facebook integration for contacts and calendar, passbook and many more.
After speaking to an unnamed source at Apple, BGR reports that the company is planning to release iOS 6.0.1 in the "coming weeks". Apple has reportedly started testing the upcoming iOS with several carrier partners in the US.
There is little surprise that Apple is releasing iOS 6.0.1 so soon considering the fact that last year Apple had released iOS 5.0.1 within four weeks of releasing iOS 5.0.
The source has detailed most of the features of iOS 6.0.1.
Expected features of iOS 6.0.1
a) iOS 6.0.1 is expected to fix the horizontal line bug on the screen when the keyboard or app folder is open.
b) It will fix the problem with the camera's flash not going off.
c) The new software version will improve Wi-Fi support and fix cellular data which is not working in some cases.
d) It will add a consolidated cellular data switch for iTunes Match.
e) It will also fix the bug that allowed access to passbook pass details for the lock screen.
f) The bug that caused exchange meeting to be unexpectedly cancelled for the entire calendar invite group is expected to be fixed with the software update.
iOS 6.1 in its testing stage
Apple has also reportedly started testing the iOS 6.1 which is highly unlikely to ship with the new iPad mini said to be slated for market release on 2 November unless there is a separate build version specifically for the device. Apple would be following its legacy to launch a device on a Friday, a week after the announcement. Significance is attached to the date 2 November when the iPad mini is expected to be out.
Apple is expected to release iOS 6.1 for other devices sometime after the Christmas holidays.