Apple TV Designs Being Tested With Sharp and Foxconn
Apple is working with Sharp and Chinese manufacturer Foxconn to test designs for a television set, according to a report by the Wall Street Journal.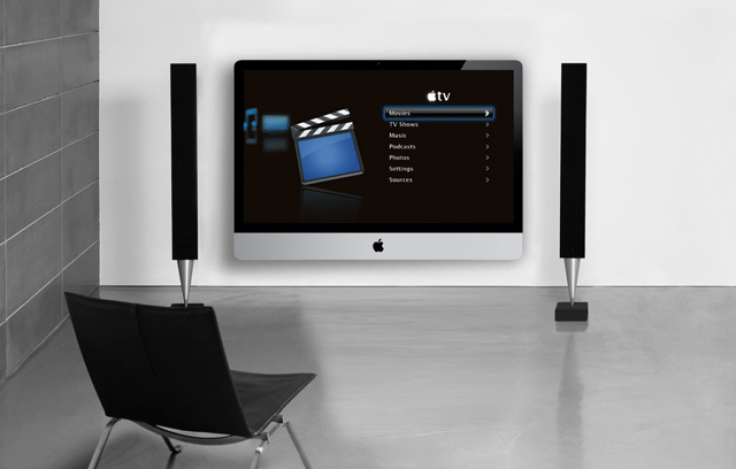 Citing unnamed sources who are apparently familiar with Apple's TV plans, the WSJ states that the television isn't a formal project yet and is in the early stages of testing, although Apple usually tests internally first, so by being involved with others suggests some progress is being made.
The sources claim Apple has been working with suppliers to test various television prototypes for a number of years, although no such product has arrived on the market since the Apple TV, something the company itself referred to as a "hobby" project until recently.
Earlier this month, Apple CEO Tim Cook said in an interview with NBC News that the Apple TV set-top box has progressed from the hobby status. He also likened turning on a current television to going "backwards in time by 20 to 30 years" and that TV is "an area of intense interest. I can't say more than that."
Foxconn parent company Hon Hai bought a large stake in Sharp earlier this year, taking control of its Sakai plant in western Japan, where LCD televisions are produced. According to the WSJ, the plant is suitable for producing TVs of over 60in.
Rumours of an Apple television have circulated for more than a year now, but with little evidence to back them up. A report from the WSJ usually brings with it more credibility than lesser-known publications and market analysts, making these recent claims the most believable yet.
Investors will be keen to see where Apple is heading with its television plans, as the share price has dropped off in recent months, from an all-time high of $702 (£435) in September, to $541 on Tuesday.
In August, the WSJ also reported that Apple was in talks with major TV companies, including Time Warner Cable, about letting consumers use an Apple product to watch live television.
Struggling Japanese TV maker Sharp struck a deal with Qualcomm earlier this month which will see the companies work together on developing TVs with the new IGZO technology that offers higher resolution and more energy efficient screens.
© Copyright IBTimes 2023. All rights reserved.