New BBC drama Apple Tree Yard put a raunchy spin on Sunday nights as we know it with numerous sex scenes between scientist Yvonne Carmichael and her mysterious lover, Mark Costley.
The post-watershed series – which is set to be the most X-rated show of 2017 for the BBC – set pulses racing as Emily Watson's character, a middle-aged, happily married woman, begins an affair with a raven-haired handsome man.
And aside from the darkness of infidelity, there was more doom and gloom in the first episode as Ms Carmichael was sexually attacked in a graphic rape scene.
The 50-year-old actress has since spoken out about how the BBC drama left her deeply disturbed. She claims that although she endured the filming process of the unsettling scene, dealing with her emotions in the aftermath were more challenging.
She said: "I was playing Candy Crush between takes and zoning out. The stuff later, the mental impact, I found harder," The Mirror reports.
Watson also stated she felt "a bit traumatised" by the scenes and imagined the suffering her character went through.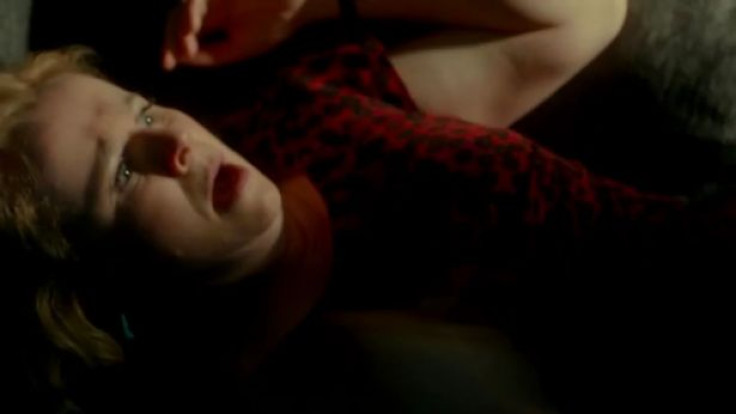 Adding to the realness of Watson's emotions, director of the anticipated hit series, Jessica Hobbs, revealed that rape victims had been consulted prior to filming the scenes – in order to make it as effective as possible.
She said: "It was an incredibly hard day for everyone. We wanted to be very sudden and very real. The people we spoke to described it as an out-of-body experience and so we tried to reflect that."
The series is based on Louise Doughty's novel about scientist Yvonne Carmichael (Watson) who begins a passionate affair with a stranger who reveals very little about himself, but who plays a mysterious role in government.
Yvonne, a geneticist, gives evidence to Parliamentary select committees, and her home life is the epitome of upper middle-class suburban London affluence. Her life is full of things such as family suppers, recycling, supermarket deliveries, good wine and a happy, untroubled marriage.
The reaction from the public following the first episode on Sunday night (22 January) was momentous, with viewers taking to Twitter to express their delight with the series. See some of the reactions below.
If you have been affected by any of the issues raised in this story, contact Refuge, the charity for women and children against domestic violence on 0808 2000 247, or visit refuge.org.uk