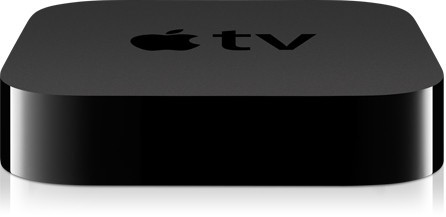 While the iPad 3 will no doubt take centre stage at Apple's announcement on Wednesday, the company is known for its 'One More Thing' surprises.
This time around it seems that Apple will announce an upgrade to the Apple TV set-top box, which lets users stream iTunes content from their computer to television.
Stock levels of the Apple TV have diminished in recent weeks and now there is talk of an upgraded processor to bring full 1080p HD streaming capability and Bluetooth 4.0. We'd also expect to see the software updated to iOS 5.1 - as we'll be seeing on the iPad 3.
A dedicated AppStore for the Apple TV would be at the top of our requests list, and to allow games and applications to be controlled via an iPhone or iPad - this would bring Apple a step closer to bringing a games console experience into our living rooms.
Apple blog 9to5Mac believes that the upgraded Apple TV is referred to internally as J33 and will have the same low price of $99 in the US - the current model retails for £99 in the UK - which means we won't be seeing the addition of interanl storage which would have seen the price rise significantly.
The media event is due to begin at 6pm (GMT) on 7 March and International Business Times UK will be providing updates in our live blog here.
In the meantime, you can read up on everything that is expected to be announced in our comprehensive iPad 3 roundup here.