Apple has announced that its annual Worldwide Developer Conference (WWDC) will start with a keynote presentation on 13 June. The company is likely to use this day to show off a wide range of new software for the iPhone, Mac and Apple Watch.
Although the event is still nearly two months away, Apple's tried-and-tested annual product cycle means we can take some educated guesses at what will be revealed during the 90-minute presentation. New hardware might not appear, but you could bet your house on there being a whole host of new software announcements. Here is what we're expecting.
iOS 10
We expect Apple to make a big deal of this one - the iPhone's tenth major software update. iOS runs on the iPhone, iPad and iPod touch and is arguably the company's most important software in development today.
iOS only had a major redesign for iOS 7, but three years is a long time in the tablet and smartphone industry, so we wouldn't be surprised to see some big changes for 2016. Apple will tell us about iOS and the iPhone approaching their tenth birthday, and how iOS 10 is the biggest update ever.
We're yet to hear any rumours about what's coming, but there is plenty of our wishlist, including better Siri features and opening the platform up to third-party app developers. We'd also like to see a major overhaul for iCloud and Apple's online services (including iTunes), which have become a complicated mess in recent years.
Multiple user accounts - especially on the iPad - would be welcome, as would more useful applications for 3D Touch, a feature which for now feels like a little-used gimmick. We'd also love to see more customisation in both the lock and home screens. In fact, let's see a bold new redesign for both, because the fundamentals haven't changed for almost a decade.

OS X 10.12
Recent speculation suggests Apple is preparing to rename OS X and instead call it MacOS. This would bring the computer operating system into line with iOS, watchOS and tvOS, so the name change makes perfect sense.
Otherwise we don't know a great deal about the next Mac operating system, other than it will likely be named after an area of natural beauty in California, given it follows OS X Yosemite and OS X El Capitan. Perhaps Apple will pick another landmark inside the Yosemite national park?
The biggest feature we want to see from OS X 10.12, as it is currently known, is Siri integration. Siri is already on iOS, watchOS and tvOS, so it is surely just a matter of time before it lands on the Mac. Reports by 9to5Mac claim Siri will live in the Mac menu bar at the top of the screen, where the Spotlight search tool is now, and the feature has apparently been in development on Macs since 2012. Saying 'Hey Siri' will prompt the assistant to listen, just as it does on the iPhone now.
This will give Mac users the ability to interact with their computers using voice commands. Will talking to our computers catch on? We'll have to wait and see.
watchOS 3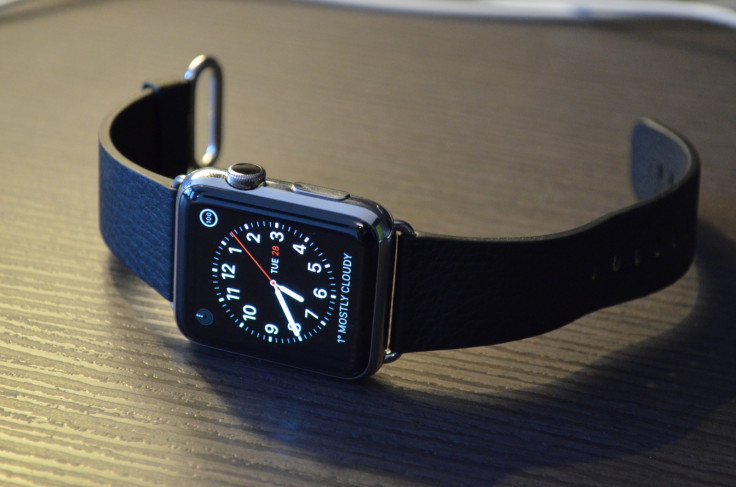 When WWDC 2016 starts it will have been almost two years since the Apple Watch was first announced. WWDC will likely see Apple announce the third major instalment of the Watch's operating system, which will bring several new features and hopefully some performance improvements too. It may also lay the groundwork - and leave some clues - for the Watch 2, expected later in 2016.
Top of our watchOS wishlist is support for third-party watch faces. We'd love to see developers let loose on the Watch's home screen, with brands and maybe even other watch companies creating their own faces. Siri improvements would also be welcome, and so too would a way to better organise the app icon page into folders.
Better fitness tracking is also a must, as the current app leaves much to be desired. Greater accuracy would be welcome as occasionally the current app says we've done a workout after barely moving. Great to show off to friends, but not particularly helpful.
What else?
Apple will likely skim through updates to CarPlay and tvOS, its software suits for car dashboards and the Apple TV set-top box. Then we might see some news on iCloud and how the company is progressing into the automated home market with Homekit.
Apple Music could also do with some work and any updates will hopefully go some way to appease angry users, who felt the iOS music app took a major step backwards in 2015. And this being Apple, we wouldn't be surprised if it announced some exclusivity deals with new artists.
Any hardware?
WWDC has a hit-and-miss history with hardware announcements. We've seen MacBooks in the past, and the current Mac Pro was teased at the event a few years ago, but Apple tends to keep blockbuster product launches for their own event.
The MacBook could be due an update by June, which will hopefully add more connectivity to the near port-less laptop. Please Apple, give us a couple more USB ports and the 12in MacBook can be the MacBook Air replacement it was surely designed to be.
Finally, while iOS and Mac OS will see major updates at WWDC on 13 June, only developers will have access to these updates initially. The general public will have to wait until around September, when the iPhone 7 is expected, before downloading the updates for themselves.