Tesla Autopilot trial now free for all customers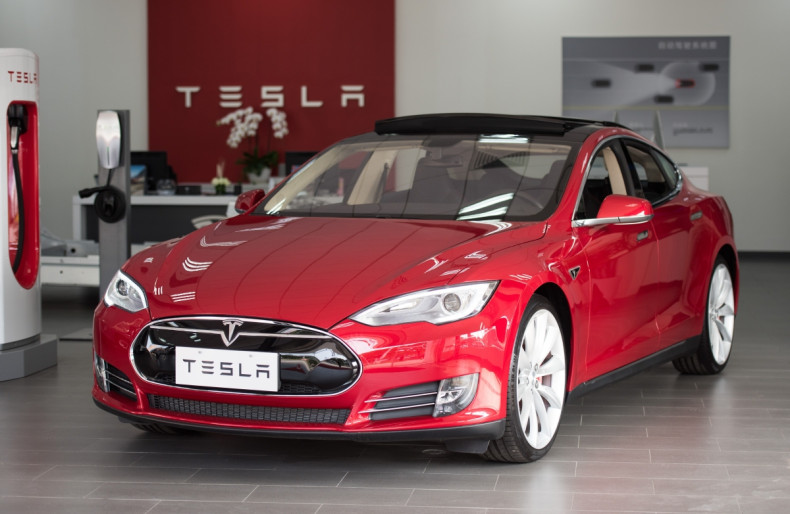 Tesla has begun offering its customers a one-month free Autopilot trial. The trial is also available to customers who chose not to opt for the Autopilot software when purchasing the Model S or the Model X.
All Tesla models manufactured after 2014 come with hardware compatibility for Tesla's Autopilot feature. However, customers were required to opt to purchase the $2,500 (£1,743) Autopilot software as an after purchase add-on, which would allow them to operate the Autopilot feature when the auto manufacturer chose to roll out the feature. Tesla also offers customers the option of purchasing the software at $3,000 for those who chose not to pay for the software up-front.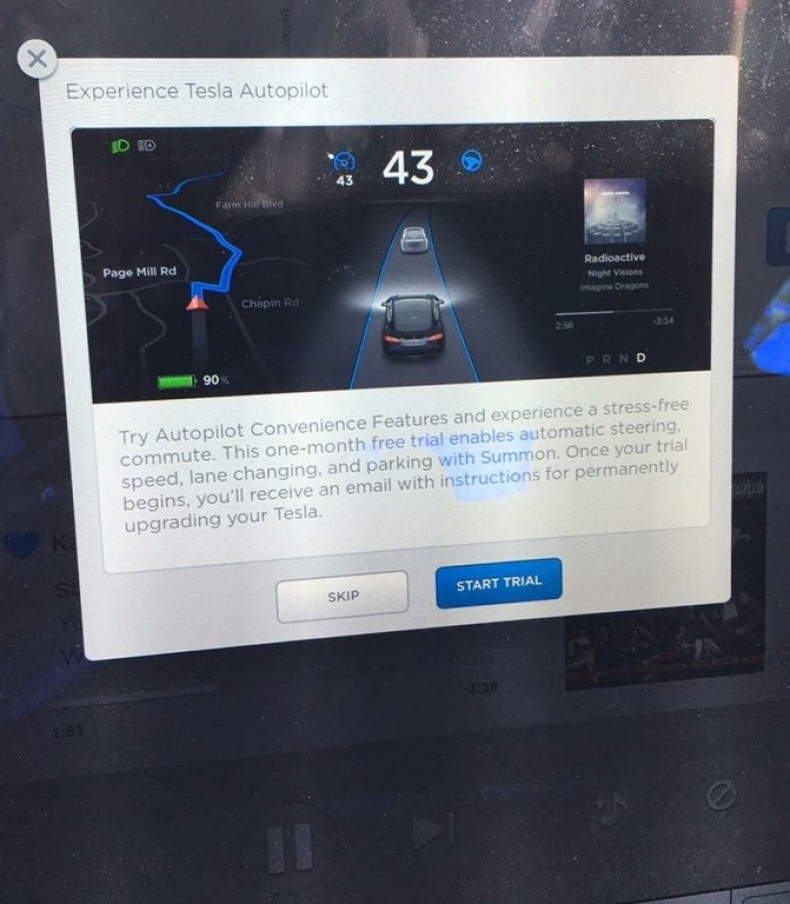 According to Road and Track, Tesla has confirmed the free Autopilot trials for Model S and Model X customers, a screenshot of which, apparently first appeared on a Reddit thread. The free trial is unique in that it offers customers an OTA (over the air) update, which no other automobile manufacturer has previously or currently offered.
Tesla's Autopilot free trial will offer customers automatic lane changing, autonomous steering and flexible cruise control and also activate the autonomous Summon parking feature. Besides, customers will get the popular Rainbow Road feature, which displays the car driving down a Mario Kart designed road, in the area that it is located. However, once the free trial ends, those who desire to continue using the feature will have to pay $3,000 to ensure that the software is permanently available to them on their Model S or Model X cars.
The free trial indicates Tesla's intention of attracting more customers to opt for the Autopilot software. More customers using the feature would result in more revenue for the auto manufacturer and would also provide Tesla with more information and feedback to make the software smarter.