For anyone working in journalism, April Fools' Day is quite possibly the most cringeworthy day of the year. Comedians storm Twitter with claims of not believing a thing they read in the news "just like any other day hahaha," and reporters moan about inboxes piled full with PR emails fighting for a cheap laugh.
On this side of the fence we might be a miserable, jaded bunch, but you readers seemingly can't get enough of April Fools' - so here is our round-up of the best/worst technology stories this 1 April.
Beats by Boyle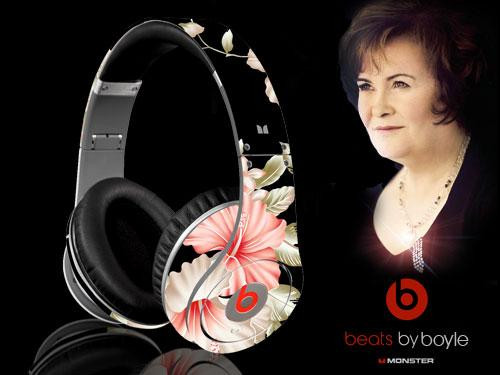 Simple but effective, Monster has mocked up a pair of its iconic Beats headphones with a floral design and named after 2009 Britain's Got Talent winner Susan Boyle. No elaborate, scientific guff, just a simple Photoshop job. Good effort.
Smart ePants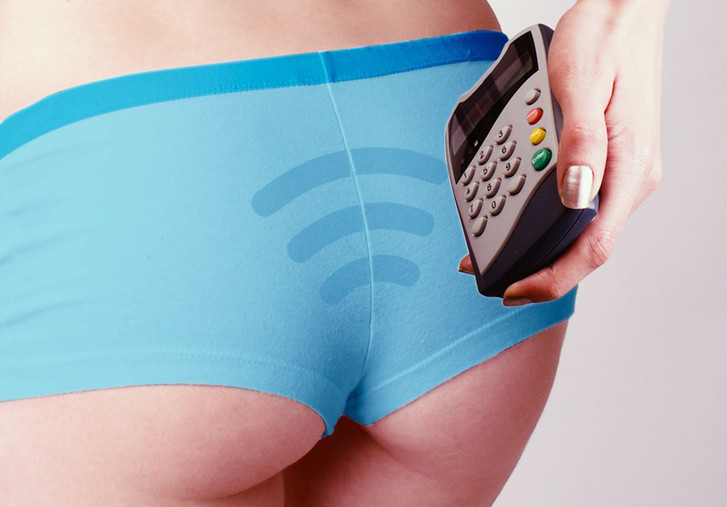 Online gadget warehouse Firebox has outdone itself this April Fools' Day, with a wide range of amusing tat which you can't actually buy. The first are a pair of £50 pants which have an NFC chip sewn into their front and back. Available (but not) for men and women and in sizes from small to extra large, the ePants are claimed to work with all major credit cards, as well as car key fobs and your Oyster card.
"Make secure payments with a gentle thrusting action or twerk," Firebox suggests, seemingly unaware of how much of a buffoon you'll look grinding against the self service machine at Tesco. "You're paying out of your ass - literally," it adds, hilariously.
Google launches Elgoog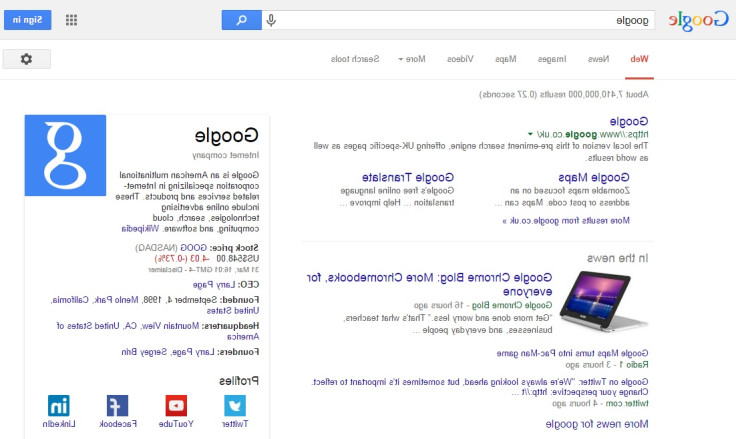 Keeping it simple, Google has launched a new search engine at com.google, and as you may have already worked out, it's exactly the same as regular Google - only everything is backwards, including everything you type and all search results.
Microsoft Surface Watch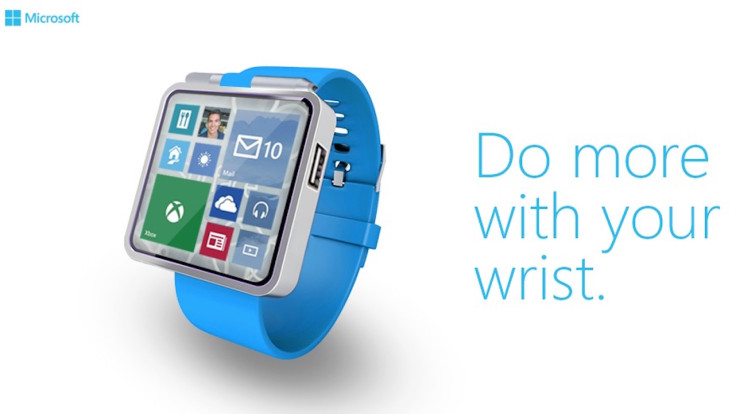 Hastily deleted from the Twitter account of Microsoft Australia, the Surface Watch most definitely isn't real, despite it looking fairly plausible in a well-aren't-all-smartwatches-massive-and-ugly kind of way.
"Do more with your wrist" Microsoft said, before using its wrist to navigate to the delete button and click.
Inner Selfie Stick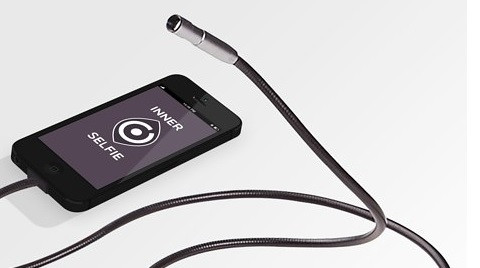 Another, err, entry from Firebox, we're not even sure where to start with this one. The Inner Selfie Stick lets you snap photos of your inner self. Literally. "Reach out to your followers by letting them reach in," Firebox suggests, praising the chance to let your internet fans "get under your skin", as you "shine a light on your inner self".
Who knew sticking a camera where the sun doesn't shine would be such a goldmine for puns? "Ever wondered what this morning's food selfie is up to now? Have a butchers," the website adds, as this writer thinks it's probably time to move on.
Domi-No-Driver
Capturing the spirit of April Fools' infinitely more-than-terrifying intimate selfies, Domino's pizza has come up with a concept for a driverless delivery system. A scooter with a friendly(ish) robot face and spinning antenna, this scooter will bring piping hot pizza and garlic bread to your door without the need for a grunting delivery driver demanding a tip for successfully opening ringing your doorbell.
The vehicle's HUNGAR (Hunger Detection and Ranging) system will detect obstacles and flash up messages to bypassers on its LED screen. Domino's says the autonomous bike will deliver 400% more pizza with 100% less driver. We're not sure what university students looking for extra cash will do with their evenings now.
Wow Air launches world's first electric plane
Suitable for the 'fairly plausible, especially if from the brain of Elon Musk' category, this April Fools' from Icelandic airline Wow Air is as straight as 1 April press releases get. The airline claims it has launched a plane with is entirely electric, charges its batteries through solar panels on the wings, and will operate on a route between London and Skáldskapar airport in Iceland from...you guessed it, 1 April.
Due to not carrying aviation fuel, the airline claims its electric plan is lighter and can therefore travel faster than your common-or-garden Boeing 747.