Shanghai Shark Aquarium Explosion in Shopping Mall Injures 16 [VIDEO]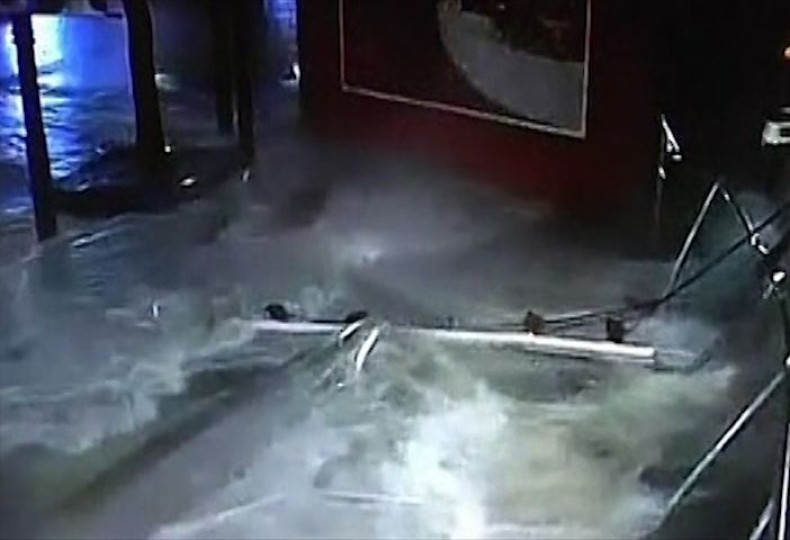 CCTV footage has been released that shows the moment an aquarium containing sharks, fish and turtles shattered in a busy shopping centre, unleashing broken glass and hundreds of gallons of water and injuring 16 people in Shanghai, China.
The footage shows flying shards of glass and flapping fish exploding into shoppers at the Orient centre after the tank suddenly shatters, with the force of the 33 tonnes worth of water sweeping away one man who was taking pictures.
One witness told state television: "I was just walking by and heard the explosion of this water tank, just a pop sound, and then water came out."
Shoppers and staff sustained deep cuts and bruises from splinters of the 20cm thick acrylic glass. One Beijing tourist was taken to hospital with fractured bones. Dozens of turtles, fish and lemon sharks housed in the aquarium died.
Shen Weizhong, the deputy director of Shanghai's safe production supervision and administration bureau, said: "According to the experts' preliminary determination, the major reason is a rupture of the aquarium [glass] under low temperatures after long usage.
"The 'brittle' temperature of the aquarium material is 9.2C. The outer side of the aquarium facing the street, especially the upper part above water, is very likely to rupture when the surrounding temperature is lower than 9.2C."
The 8m x 5m tank had become a popular attraction since it was installed two years ago at the Orient shopping centre in central Shanghai. Police are now launching a further investigation into why the tank burst without warning.