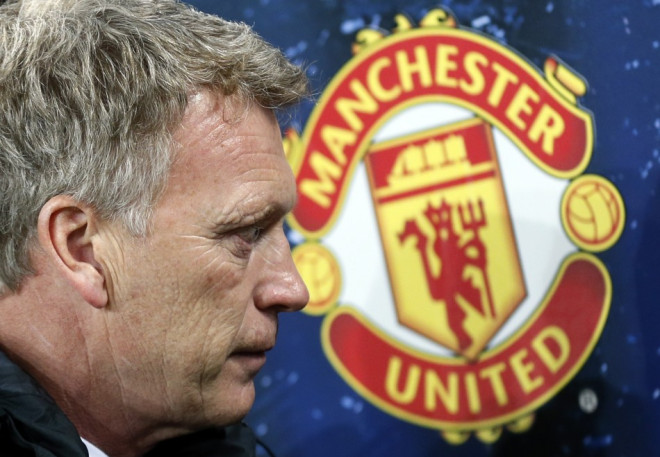 Should Manchester United steer towards long term mediocrity, it will be the club as an institution and not just David Moyes who will be to blame.
Countless statistics and records have come to illustrate the malaise that has been the Scot's first campaign at Old Trafford where the club are now destined to finish with their lowest ever points tally in the Premier League era.
A measure of how dire the situation has become took place last night. While a defeat to a considerably better Manchester City side was hardly unexpected, the lack of any rediscovered desire from the club's abject showing against Liverpool just a few weeks ago was.
That 3-0 loss to their city rivals was preceded by comments from Sir Bobby Charlton who maintained the club had made the right decision in naming Moyes as Sir Alex Ferguson's successor. Given what we have come to expect from the modern game, such unwavering faith is an alien concept.
So why has the faith of Charlton, Ferguson and the Manchester United board remained so resolute? While life after the club's most successful manager of all time was expected to be difficult, the lack of progression among Moyes' unit has been worrying. United have been credited with more 'turning points' this season then they have collected points at Old Trafford and wins over Crystal Palace, West Bromwich Albion and West Ham United could hardly be recognised as the mark of something special happening at the club.
On occasions that could spark a significant reversal in fortunes, such as last night, United have shown alarming signs of regression. We have seen managers at established clubs sacked for a lot less.
So why are United different? During Ferguson's dynasty every club around them with the exception of Arsenal took swift action when a manager failed to deliver results. While managerial upheaval is often one of the more derided facets of the modern game, a boss who is not living up to expectation cannot be surprised when his position suddenly becomes unstable.
This season has provided overwhelming evidence suggesting Moyes falls into that category, yet influential characters at the club have refused to entertain the idea that a mistake was made last summer.
The much maligned manager is expected to be handed a considerable transfer budget to make the additions desperately needed in order to shape the squad as he sees fit, something he was unable to do last summer. It seems almost a certainty now that he will be allowed to do that before his position as manager is considered by the club.
While there was a slight allure in United's decision to stick to the dynasty model that has served them during their most successful periods, it's rationality post-Ferguson has to be questioned at some point. Taking into consideration the start to its latest incarnation, the model is now as outdated as the football those in attendance at Old Trafford have been exposed to this season and a failure to change it could be detrimental to the club's long term future.
Any decision regarding Moyes' position is unlikely to be made until after he has had time to change his squad and fully instil his blueprint on the club. The time scale of that period is difficult to judge at this stage, but it would be safe to assume that if the club do not find themselves in a considerably better position by this time next year after substantial summer investment, then a change could finally be afoot.
Who knows what could happen in that time. Moyes could restore the club to their former glory, or the most successful club in the Premier League era could plummet further. It's a risk that the club, not the manager, will ultimately take responsibility for, for better or for worse.