Archbishop of Canterbury Justin Welby has delivered a blunt warning to politicians to be careful about the language they use over immigration, saying the tone of the current debate often "really worried" him.
Speaking after defence secretary Michael Fallon apologised for talking about immigrants having "swamped" some areas of the UK, Welby said: "We must not treat immigration as a deep menace that will overcome our country."
Asked if he worried about some of the language currently being used he said: "Yes I do. I really do."
He told political journalists in Westminster that he received reports from his grass roots about a growth in "anti-Islamic, anti-Semitic and xenophobic" sentiments that was "quite frightening".
"The language we use must reflect the value of the human being ...not treat immigration as a great menace," he said.
He added: "With some [immigrants] people we have a duty of care. But we also have a duty of care to the poorest in our own land."
He said he was not referring to any individual politician, later telling IBTimesUK that if he ever had an issue with a politician or his use of language he would talk to him face-to-face.
Welby was speaking after Fallon was at the centre of a political row after claiming that some areas were "swamped" – a particularly toxic word echoing some of Margaret Thatcher's much-criticised rhetoric in the 1970s.
The prime minister was infuriated by the remark and ordered Fallon to retract.
The minister later said: "I misspoke yesterday, I used words I wouldn't normally have used. I was a little careless in the words I used yesterday. I accept that."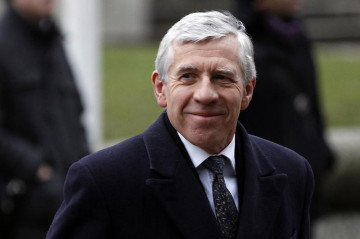 But with the big political parties often appearing to be trying to match Ukip over the issue of immigration, there have been fears of the consequences of what may be seen as inflammatory language.
And with the vital Rochester by-election threatening to see Ukip deliver a humiliating defeat to the Tories, some Labour MPs believed Fallon had deliberately been attempting to appeal to would-be Ukip voters.
Later the prime minister was challenged over the issue during a Commons statement on Europe when former Labour foreign secretary Jack Straw asked him to name any towns that had been "swamped" by immigrants.
Cameron replied the defence secretary had admitted he should have used different language, adding: "We should always choose our language carefully he said he wished he had chosen his language more carefully and I agree with him."
Fallon's comments had already caused division in his own party after environment secretary Liz Truss said Britain needed EU migrants to fill unskilled jobs in the agricultural sector.
The issue hung over the statement, which saw the prime minister delighting his Eurosceptics by again insisting he would not pay the £1.7bn bill presented to him by the European Commission by the due date.