British voters have been given the clearest possible indication of the big issues set to dominate the general election campaign over the next seven months with the two main parties attempting to outbid each other over immigration and the NHS.
Within hours of each other, Ed Miliband promised an Immigration Reform Bill if he wins the election, while health secretary Jeremy Hunt welcomed a keynote report on the NHS as a "blueprint" for reform.
The two events showed the parties are sharply aware that their opponents are already attempting to move the election campaign firmly onto territories seen as their "natural" turf – Labour with the NHS and the Tories with immigration – and they are arming themselves for the fight.
David Cameron has made curbing immigration from both new and existing EU member states his personal crusade, banking he can hold onto it as natural Conservative territory, whatever Ukip may think and despite a previous hesitation over pushing it hard, notably in the 2005 general election.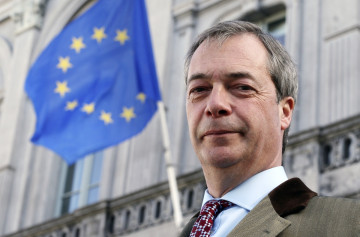 The rise of Ukip has dismissed any lingering Conservative fears that the issue will play badly with the electorate and add to the "nasty party" image. One of Nigel Farage's biggest contributions to the political debate is that he has made it not just acceptable, but essential, to talk about the issue.
And the Tories have been left cursing themselves for previously resisting their instincts and allowing Ukip to move their tanks onto what they believe should be their lawn.
In response, Ed Miliband has attempted to deny the Tories an advantage by promising to introduce an immigration reform bill into his first programme in government should he win next year.
There were no new proposals in his package which re-announced plans including counting people in and out of the UK, banning employers from undercutting wages, and stopping agencies recruiting from abroad.
His message, during a campaigning visit to Rochester, was: "I want to lay out the clear, credible and concrete change that is on offer from Labour and will be in our first Queen's Speech."
He knows this is a hard sell for Labour but he is hoping he can present a more "reasonable" face on the issue while claiming the Tories are offering a more reactionary, Ukip-style approach.
Meanwhile, Tory health secretary Hunt, attempted to use the publication of the Stevens report, with its warning of a £30bn black hole at the centre of the NHS, to suggest the two parties have much in common on the issue but Labour continued to play politics with it.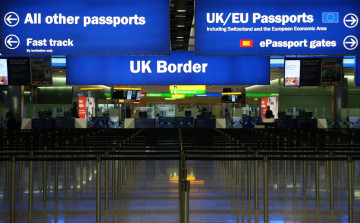 "I think the public would say we'd have a more measured, intelligent sensible debate, the kind of debate they want to hear, if we started talking about the things we agree on a bit more, instead of constantly pretending there are vast disagreements," he said.
However, he also added: "This report does not endorse Labour's narrative. It exposes it for the shallow party-politicking that we've had from him."
But he knows this is an uphill battle for his party and that Labour's old taunt that "you can't trust the Tories on the NHS" retains a lot of its power.
And pleas for a more cross-party approach are very often a sign that the party calling for it knows it is on the weaker side.
Shadow health secretary Andy Burnham, unsurprisingly, was having none of it, attacking Hunt for failing to volunteer a Commons statement on it, adding: "We know why he wants to distance himself from this report; it endorses key planks of Labour's plan, and leaves him with big questions to answer. Labour has set out its plan. Today the NHS endorses that plan."
The encouraging thing about both events, however, was that there was genuine passion on show, some real divisions and some concrete proposals on offer. And there needs to be plenty more of that during the campaign.