The Archbishop of York has criticised the UK government for its six-week waiting time policy to get universal credit, arguing that it impacts poor and vulnerable people.
The cleric slammed as "grotesquely ignorant" the assumption that people have "a nest egg that will tide them over as they wait a minimum of 42 days for payouts". He then said a "courageous" evaluation of how the way universal credit works is needed.
Writing in The Sunday Times, Dr John Sentamu said: "Millions of people, especially those in need of support, are already in debt and have nothing to fall back on.
"If their rental payments lapse, they are at risk of eviction. That means, in the case of families with young children, an additional burden for their local council, which is obliged to house them and whose resources are already stretched to breaking point.
"The Joseph Rowntree Foundation charity estimates that official figures for those in poverty will increase by almost 500,000 people because of the four-year freeze on benefits that began last year," Sentamu continued.
His comments came just days after the UK announced in a U-turn that a 55p per minute Universal Credit hotline for benefit claimants would be scrapped in favour of a free of charge number. Secretary of State for Work and Pensions David Gauke confirmed that phone lines for the Department of Work and Pensions (DWP) will be free by the end of the year.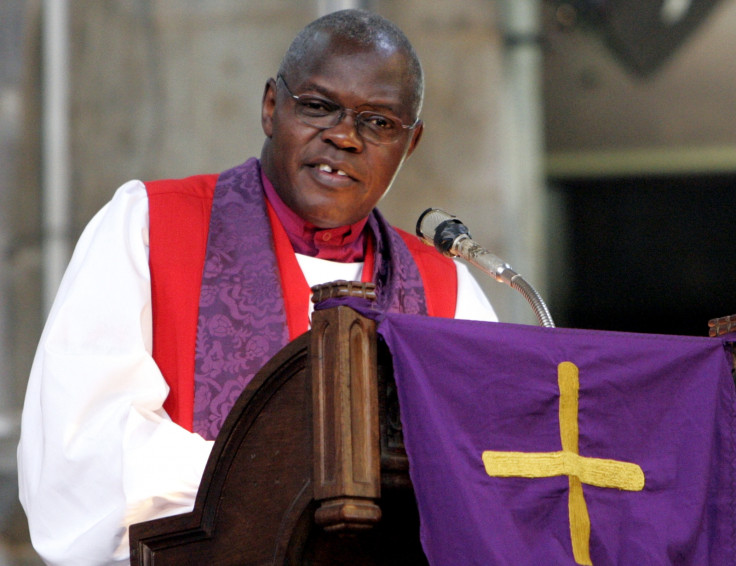 "Congratulations to the prime minister for scrapping charges for universal credit claimants' phone helpline. That was a humane response to a flaw in the system that was revealed in practice. The underlying principle was not endangered by a sensible adjustment," said Sentamu.
"I want to be proud of our national care for today's 'widows and orphans' too. Adjustments to the system of universal credit would go a long way in that direction.
Earlier this month, Prime Minister Theresa May defended the policy as a "system that is working" and she refused to pause the roll-out of the scheme.
The government later said it was looking at ways to reduce the waiting time.