A tiny seabird has set the record for the longest migration flight, travelling 96,000km (59,600m) in its round trip between Northumberland and the Weddell Sea in Antarctica. The Arctic Tern travelled 5,000km further than the previous record holder – another Arctic Tern from the Netherlands.
Researchers from Newcastle University fitted 29 birds with electronic geolocators for BBC's Springwatch in order to track their migration route over the course of the year. The first of the birds – which weigh just 100g – returned to Farne Island on the Northumberland coast this spring.
Data showed the record-breaking Tern travelled down the west coast of Africa before it crossed the South Indian Ocean before finally reaching its destination in Antarctica, four months later. "For a bird that weighs less than an iPhone, that's an amazing feat," said Chris Redfern, one of the lead researchers.
The bird began its migration on 25 July last year, arriving at the tip of South Africa exactly one month later. It spent most of October over the Indian Ocean at its first staging area, before heading to the second stage on the coast of Antarctica. It finally travelled along the edge of the Antarctic continent between 15 November and 3 February, when it arrived at the Weddell Sea.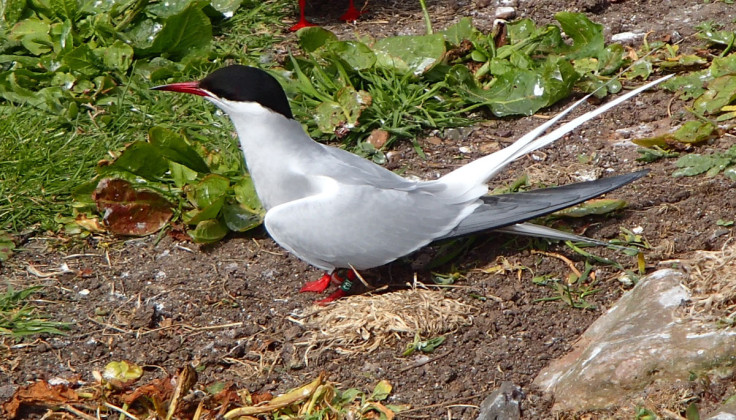 After spending around six weeks at this spot, it began its journey back, arriving in South Africa on 4 April this year. It got back to Farne Island a month later, on 5 May.
So far 16 of the 29 tagged birds have been caught and at least four more have been seen with their geolocators still attached. Researchers are now starting to analyse the rest of the data.
Richard Bevan, another researcher, said: "It's really quite humbling to see these tiny birds return when you consider the huge distances they've had to travel and how they've battled to survive. Further analysis of the data from these trackers will allow us to get a better understanding of how the Arctic Terns organise their migration and how global climate change may affect their routes."
Springwatch presenter Iolo Williams said: "Arctic Terns are delicate birds that have been bewitching Springwatch viewers for many years. We are delighted to be a part of this innovative research by Newcastle University with the National Trust."