Are Black Friday deals as good as they look? Shocking truth behind sales mania revealed
Which? investigation finds half of discounted products from Black Friday 2015 cheaper at other times.
Black Friday has become the most hyped event in the shopping calendar, sending bargain hunters to fever pitch as they snap up heavily discounted goods before Christmas – but are the deals really as good as they seem?
According to an investigation by independent consumer group Which? it was revealed that half of last year's Black Friday deals offered by a number of retailers were actually cheaper either before or after the shopping event.
Black Friday, usually held on the last Friday of November (this year it's on 25 November), began life in the US and exploded into the UK back in 2014. Since then it has become a huge UK consumer event, with British shoppers expected to spend £24 billion (up £2.5 billion from 2015) online alone this year.
With millions prepared to splash the cash during the flash sale they are a captive audience for retailers looking to dazzle with deals that simply too good to be true.
Which? tracked 178 technology and home appliance deals from Black Friday 2015 advertised on Amazon, Argos, AO, Currys and John Lewis for three months before and two months following Black Friday. It was discovered only 90 of the 178 bargains were actually cheaper on Black Friday.
The investigation found less than one in 10 discounts were the one-day only deals which were actually cheaper on Black Friday, while almost 40% of the products tracked turned out to be cheaper weeks after the big sale bonanza.
"Shoppers might be surprised to learn that only half of Black Friday deals are actually cheapest on Black Friday. If you're thinking about starting your Christmas shopping around Black Friday, do your research as some 'deals' may not be all they're cracked up to be," said Pete Moorey, Head of Campaigns, Which?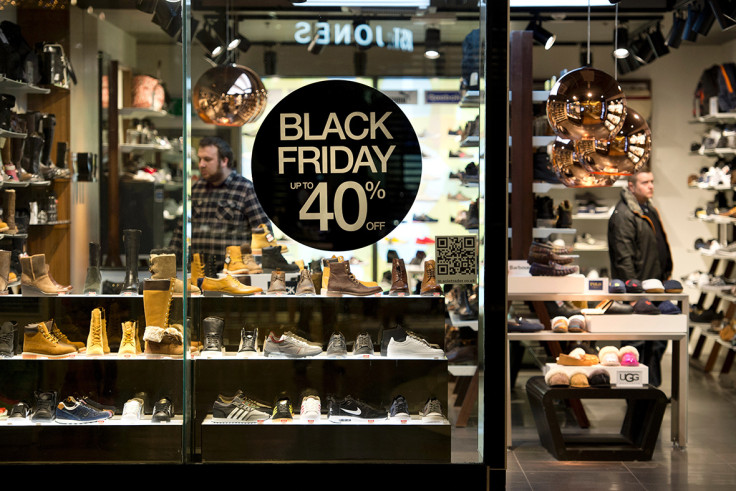 How can this be?
You will see on all of the Black Friday products that retailers display a sale price and a 'was' price - the latter is usually far more expensive thus emphasising the wonderful saving you are making. However, Which? uncovered that certain retailers, namely AO and Currys were using much older prices than they should do in order to make the discount appear greater, rather than applying the price the product has been sold at for the past 28 days which is what should be done by law.
Another trick is that consumers may be led into believing this product will revert to this 'was' price after Black Friday, thus making them think they will miss out on the sale and encourage them into an immediate purchase. However, as the research shows most products will still be on sale or even become cheaper after Black Friday.
Both AO and Currys responded to the Which? findings claiming they had both "followed regulations and guidelines with regard to displaying discounts". With regards to finding nearly 40% of products cheaper after Black Friday Currys stated: "Keeping prices low after an event like Black Friday is good for shoppers" while AO claimed "this gives customers 'great deals beyond just the one day a year".
Despite the finding that many products may not always be cheaper on Black Friday, there still remains the 51% of products and goods that are. Consumers are able to find some genuine bargains and outstanding deals out there. If you decide not to dive into the Black Friday sales mania thinking it is just a marketing gimmick and you will be able to get the item you want at a later date, that may be true, but not everyone will think along similar lines and it is more than likely the product will go out of stock. This is the ideal time for retailers to offload their old stock before they acquire fresh stock in the new year. As they say: once it's gone, it's gone.
© Copyright IBTimes 2023. All rights reserved.