Five most outrageous fake US election news stories promoted by Facebook and Google
Have I got some fake news for you...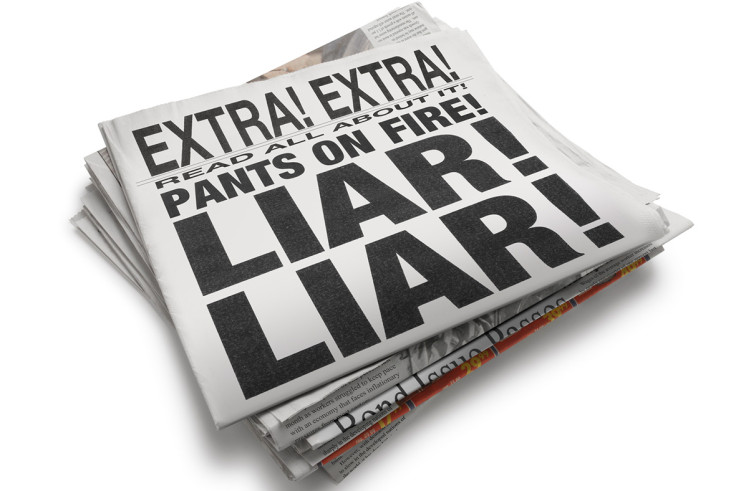 Facebook and Google have finally stepped up their attempts to stop the spread of misinformation online, an issue that has come to a head following Donald Trump's election as the next US president. Both companies have been accused of allowing fake news stories to proliferate on their platforms, which critics believe could have influenced voting decisions.
While Facebook CEO Mark Zuckerberg has attempted to play down the role his company has had in allowing misleading news articles to spread online, reports suggest that it is now investigating whether Facebook played a role in Trump's election.
Google is accused of allowing dubious information to spread online via search results, and both companies have now committed to banning news sources that use their advertising platforms to generate money from fake stories.
Here is a look at some of the biggest loads of nonsense they let slip through the net.
---
1. The Pope endorsed Donald Trump
---
In July, website WTOE 5 News reported that Pope Francis had made the "unprecedented decision" to endorse Republican candidate Trump's presidential campaign. The website even posted a statement claiming to be from the Pope in which he derided Hillary Clinton and accused the FBI of being corrupt. The article was shared 98,000 times on Facebook, despite having no factual basis behind it.
---
2. The Clintons had an FBI agent assassinated and made it look like a murder-suicide
---
Days before the presidential election, the Denver Guardian reported that one of the FBI agents investigating Hillary Clinton's use of private e-mail had been found dead alongside his wife in an apparent murder-suicide. The website claimed that the agent, 45-year-old Michael Brown, shot and killed his wife before setting fire to their home in Walkerville, Maryland, and turning the gun on himself. It went on to suggest that the murder-suicide was in fact a "hit job" – that is, an assassination – organised by the Clintons themselves.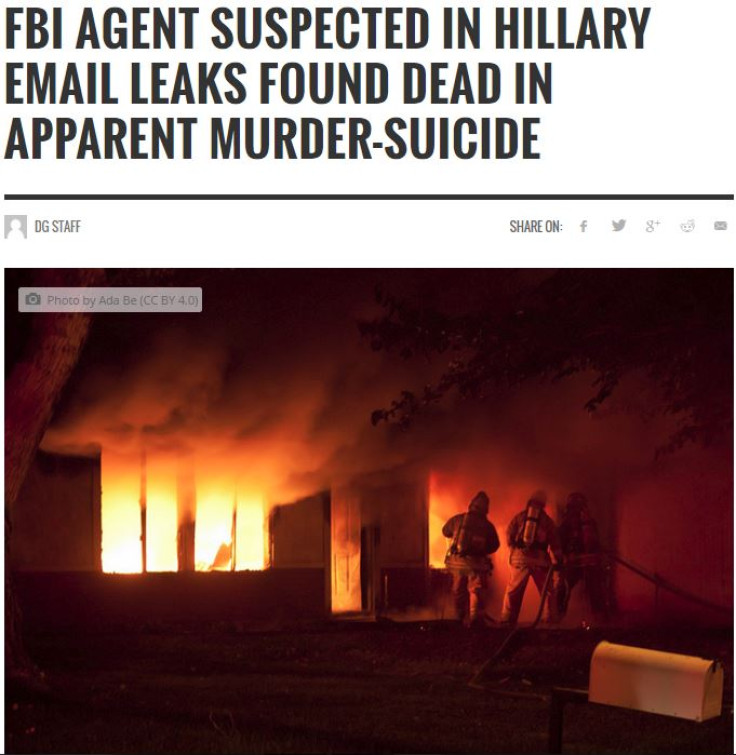 This news story is entirely fabricated. There is no Walkerville (it's Walkersville, for the record), and while the Denver Guardian claims to be "Denver's oldest news source," the fake news website was only set up in 2016.
---
3. Donald Trump won the popular vote
---
On 14 November, blog 70news claimed that Donald Trump had won the popular vote after receiving 62,972,226 votes to Hillary Clinton's 62,277,750. The website cited "Twitter posts" as its sources, specifically a user by the name of Michael, who posted the figures on social media without providing a source of his own.
In fact, the current popular vote count sees Hillary Clinton with 61.8 million votes compared to Trump's 60.9 million.
---
4. Kurt Cobain predicted a Trump victory
---
An image posted to a pro-Trump Facebook page in July suggested that late Nirvana frontman Kurt Cobain predicted that Trump would end up as US president. The image was captioned with a supposed quote by the singer made in 1993, reading: "In the end I believe my generation will surprise everyone. We already know that both political parties are playing both sides from the middle and we'll elect a true outsider when we fully mature.
"I wouldn't be surprised if it's not a business tycoon who can't be bought and who does what's right for the people. Someone like Donald Trump as crazy as that sounds."
Other than there being absolutely no record of Cobain ever making such a statement, the misspelling of "Kurt" as "Curt" should also have been an immediate alarm bell.
---
5. Denzel Washington endorsed Trump
---
Several "news websites" reported that Hollywood actor Denzel Washington had thrown his weight behind Donald Trump's presidency after labelling Obama's agenda "anti-Christian". The story originated from AmericaNews24, a clearly hastily-slapped together website with no contact details and little in the way of actual news at all.
Of Trump, the actor allegedly said: "We need more and more jobs. Unemployment is way up here. He's hired more employees, more people, than anyone I know in the world...I believe in him first of all because he's a businessman. I think jobs are badly needed."
These words can in fact be accredited to Charles Evers, brother of late civil rights activist Medgar Evers, in a March interview with the New York Post.
© Copyright IBTimes 2023. All rights reserved.