Are fans hinting at Kylie Jenner, Travis Scott split?
In her recent Instagram selfie, Kylie Jenner is seen posing inside her closet but a framed photo of her's along with Travis Scott is missing.
Kylie Jenner recently posted a selfie in her closet where she was seen all dressed up in black, but her fans were quick to spot that the photo with Travis Scott was missing. This lead to speculations that the pair may have split.
Kylie Jenner highlighted the Instagram photo with a triggering caption, "Ain't a game, boy." Fans were quick to spot the difference in her closet from her earlier photos. They could see that the photo frame with Travis Scott was missing in her latest Instagram selfie. Fans began speculating whether the duo are thinking of parting ways.
The "Keeping Up with The Kardashians" star's close friend Yris Palmer wrote, "Made for one player," with a fire emoji. Fans then spotted her previous Instagram photos, which were also taken in her closet. She posted a photo on August 5, wearing a newspaper print top and blue denim. We could clearly see the photo placed right at the corner of the closet.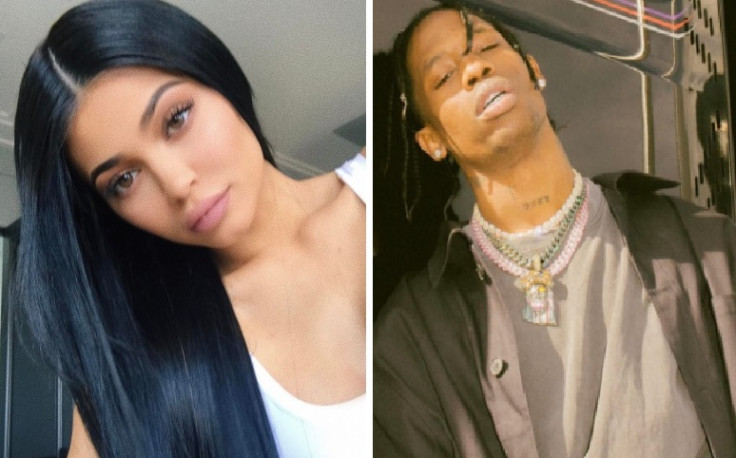 While some fans are predicting the couple has split, there are many who were defensive on this topic. They said that it was simply a coincidence and has got nothing to do with the couple's relationship.
One of her fans wrote, "What happened with Travis," with a crying emoji. Another wrote, "So I noticed something in Kylie's recent post..She removed the picture she had of her and Travis and the caption seems sus."
Some of her fans even defended the rumours saying, "can be changed places," one commentator wrote, "Lord.....please answer our prayers," followed by folded hands emoji.
Jenner and Scott started dating in 2017 and after a year they had their first baby Stormi in 2018. They celebrated the tot's birthday in February.
In the past 22-year-old Jenner and the 28-year-old Scott were subjected to rumours of multiple breakups. Even, the rapper was rumoured to have cheated on Kim Kardashian's little sister in February. However, he vehemently denied the rumours.
The billionaire reality TV star recently shot for Playboy alongside her boyfriend. She was seen posing nude, wrapped around the arms of Scott, wearing just a cowboy hat. She shared the picture on Instagram and captioned it, "When Houston meets LA".
Fans are praying the two to stick together.
© Copyright IBTimes 2023. All rights reserved.