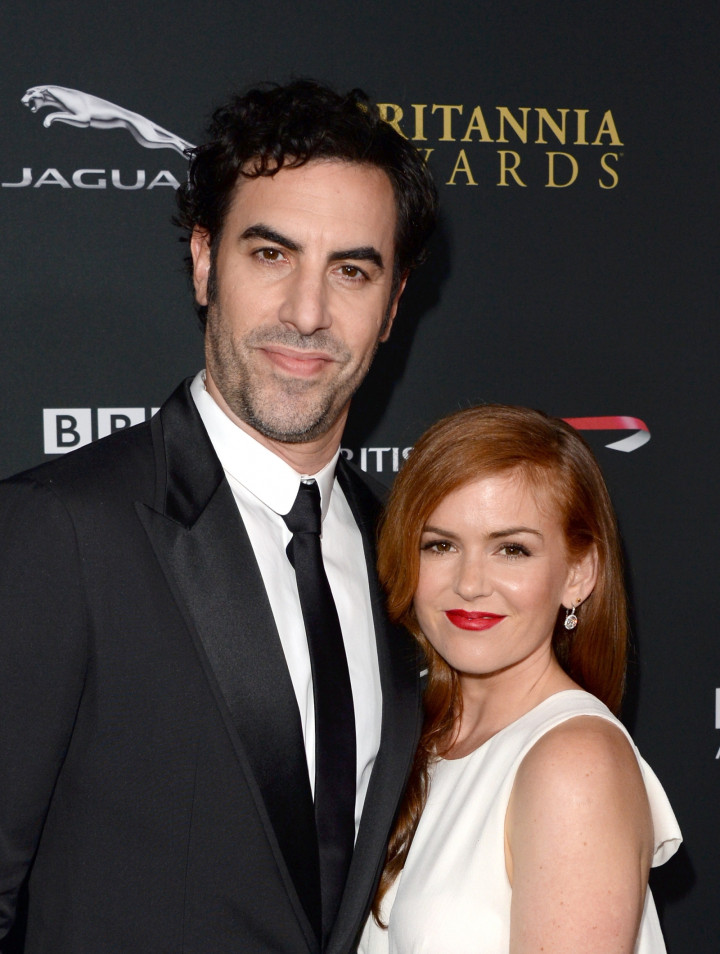 Hollywood power couple Isla Fisher and Sacha Baron Cohen are reportedly expecting their third child.
According to Us Weekly, the Confessions of a Shopaholic star is about three months along and the new addition is due next spring.
Fisher first sent the rumour-mill into overdrive in September when she was spotted with a small baby bump while running errands in London.
An insider also revealed that she has pulled out of Now You See Me 2 to focus on her pregnancy. "Production starts in November and she knew she wouldn't be able to do it," they said.
The London-based couple, who married in Paris in 2010, are already parents to daughters Olive, nearly seven, and Elula, four.
Back in 2013 Fisher revealed that yoga helped her lose her baby weight from her previous pregnancies.
"I gained 65 pounds with my first baby and 70 with my second," the flame-haired star told Fitness magazine.
"I had severe morning sickness both times, so I mostly ate supersize bowls of white pasta with loads of butter and cheese because that was the only thing that took away the nausea.
"Even though it [her stomach] will never be flat again, it's still my favourite because it reminds me of my greatest achievement: my babies," she added.