Argentina Accuses US Judge of Abusing Power And Trying to Provoke Default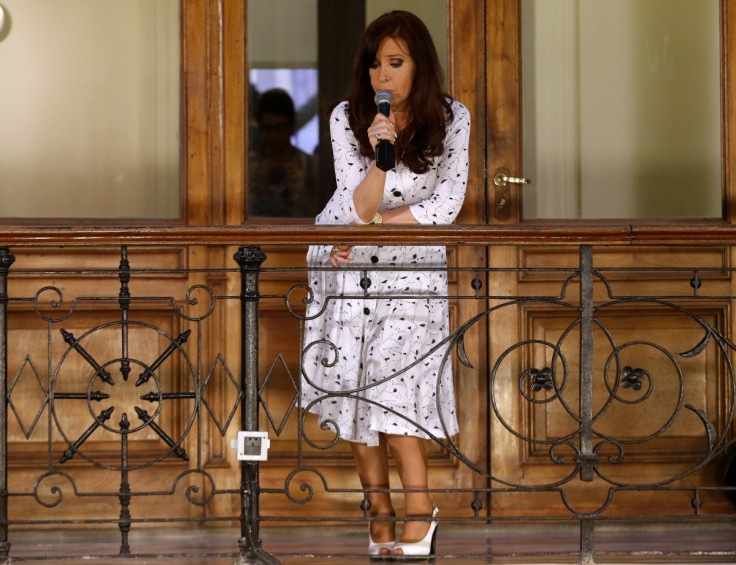 The Argentine government has criticised the US judge who blocked the country's payment to creditors, saying the judge "has abused his power."
Earlier, US District Judge Thomas Griesa blocked Argentina's attempt to pay coupons on its bonds due 30 June.
The country had deposited about $832m (£489m, €610m) in New York banks to make interest payments, without paying the holdout creditors, who did not take part in the country's bond restructurings and demanded full payments.
A statement from the government said Griesa was trying to "provoke a default" in Argentina by blocking the payment.
"By doing this he has abused his power and gone outside of his jurisdiction because the holders of restructured bonds are not the object of this litigation," it said, describing Griesa's decision as "senseless and unheard of."
Argentina has been engaged in a long legal battle with hedge funds, Elliott Management and Aurelius Capital, which refused to take part in the country's debt restructurings. About 92% of the country's creditors agreed to swap debts and accept less money.
Earlier, Griesa ordered that Argentina compensate the holdout creditors at the same time it pays investors, who took part in its debt restructuring.
Argentina claimed that if the country paid the suitors on their terms, it would lead to claims from other holdouts of around $15bn in debt.
Following the adverse ruling, Argentina said it was willing to negotiate with the so-called "vulture funds" to settle the 12-year-long legal dispute, and asked the court to stay its order to "allow the Republic to engage in a dialogue with the plaintiffs in a reasonable time frame".
Without the stay, Argentina would not be able to make the 30 June coupon payment on its restructured bonds. If it does not make the payment, it is likely to fall into technical default after a 30-day grace period.
Agentina's Economy Minister Axel Kicillof earlier said the judge's ruling "constitutes a sophisticated way to try and bring us to our knees before global usurers".
© Copyright IBTimes 2023. All rights reserved.