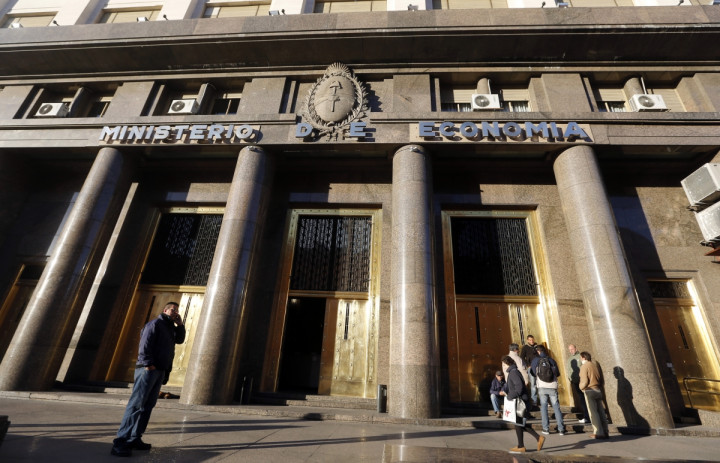 Argentina is seemingly refusing to engage in discussions with holdout bondholders, as the country's 30-day grace period to avoid a technical default has begun.
Holdout investors led by Elliott Management's NML Capital Ltd and Aurelius Capital Management said that the Argentine government has refused to negotiate a settlement on defaulted debt, according to media reports.
"Argentina's professed willingness to negotiate with its creditors has proven to be just another broken promise. NML is at the table, ready to talk, but Argentina has refused to negotiate any aspect of this dispute," Jay Newman, senior portfolio manager at Elliott Management, was quoted by Reuters as saying.
"We sincerely hope it reconsiders this dead-end path."
Argentina has been engaged in a long legal battle with the hedge funds, which refused to take part in the country's debt restructurings. About 92% of the country's creditors agreed to swap debts and accept less money.
The country owes up to $1.5bn (£880m, €1.1bn) to the funds that bought Argentinean bonds at rock-bottom prices following the country's $95bn default on its foreign debt in 2001.
Earlier, the funds won a lawsuit against the country in the US, and US District Judge Thomas Griesa ordered that Argentina must compensate the holdout creditors at the same time it pays investors who took part in its debt restructuring.
Despite the ruling, Argentina had deposited about $832m (£489m, €610m) at New York banks to make interest payments on 30 June. However, the move was blocked by Griesa.
Following the adverse ruling, Argentina said it was willing to negotiate with the so-called "vulture funds" to settle a 12-year-long legal dispute.
Argentina claimed that if the country paid the suitors on their terms, it would lead to claims from other holdouts of around $15bn in debt.
The lawsuits have kept the country from accessing the international capital markets since defaulting on its debt.
Griesa had earlier appointed Daniel Pollack, an expert in financial cases, to preside over the talks between the parties. On 30 June, Argentina said it would send a delegation to New York to meet on July 7 with Pollack, but it did not mention whether it would sit down with the holdouts.