Argentina's former president Christina Fernandez de Kirchner charged in corruption probe
A federal judge also ordered £516m of Fernandez's assets be frozen.
Former Argentine President Cristina Fernandez de Kirchner was charged on Tuesday (27 December) in a corruption probe with illicit association and fraudulent administration.
Federal Judge Julian Ercolini approved the charges and ordered $633m (£516m) of Fernandez's assets be frozen. According to the BBC, Fernandez has denied any wrongdoing and accuses the current president, Mauricio Macri, of plotting against her.
"Illicit association is a legal concept used by all dictatorships to persecute their political opponents," Fernandez tweeted.
Fernandez's government is accused of favouring businessman Lazaro Baez's construction company, Austral, in awarding public projects. Austral was awarded more than 50 contracts for public projects during Fernandez's two terms in office, according to Clarin newspaper.
In an October court appearance, however, Fernandez presented national budget documents as evidence and noted that the accounts were approved by parliamentary bodies and Argentina's auditor general.
The BBC reported that the federal judge also approved corruption charges against Baez and two of Fernandez's former aides, ex-planning minister Julio de Vivo and former public works Secretary Jose Lopez. Lopez was caught in June throwing bags filled with nearly $9m (£7.3m) over the walls of a monastery. He was arrested on suspicion of money laundering.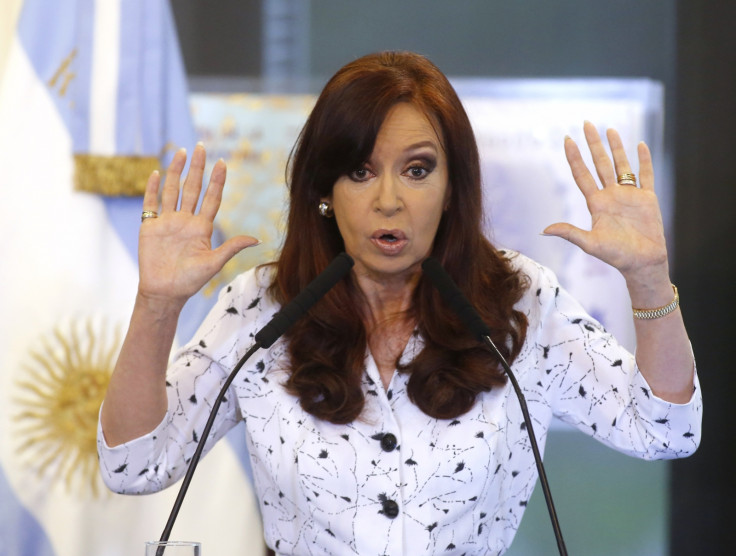 Fernandez came to office after her late husband, Nestor Kirchner, who served as president from 2003 to 2007. She served two terms from 2007 to December 2015 and was succeeded by the conservative Macri.
According to The Guardian, Fernandez was indicted in May 2016 on charges of manipulating currency exchange futures markets and allegedly causing economic damage to the Argentinian government. A judge is also attempting to revive a probe into Fernandez's alleged cover-up on behalf of Iranians suspected in the 1994 bombing of the Argentinian Israelite Mutual Association.
In January 2015, federal prosecutor Alberto Nisman accused the former leader of attempting to cover up Iran's involvement in the bombing that killed 85 people. Nisman was later found shot in the head before he was going to present the case to congress.
© Copyright IBTimes 2023. All rights reserved.