Is Ariel Winter getting 'fired' from Modern Family over Sofia Vergara and Ed O'Neill salary demands?
Show co-creator Steve Levitan denies report by Star Magazine.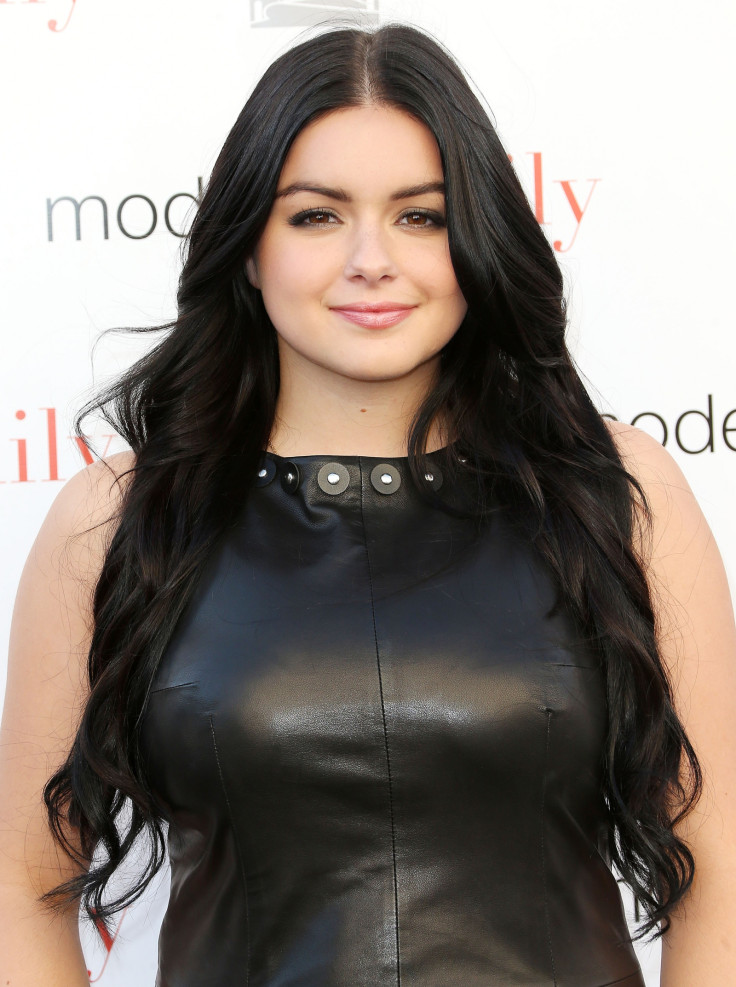 Ariel Winter is fired from Modern Family?
Getty
Rumours began swirling on 20 July that Ariel Winter would be axed from hit American sitcom Modern Family following a report by Star Magazine. However, the show's producer has rubbished the claims.
The 18-year-old actress, who shot to stardom for her role in the comedy series as Alex Dumphy, would reportedly be let go due to the salary demands of other stars on the show, according to Star Magazine's claimed insider source.
The publication states that producers may "write off star Ariel Winter in order to satisfy the salary requirements of Sofia Vergara, Ed O'Neill and Julie Bowen."
Citing a show insider, the report claims: "To renew deals for the 'big three,' some of the younger actors will be shuffled or cut entirely. Ariel isn't central to the show, so she's at the top of the chopping block."
The source claimed Winter is disappointed at the prospect of leaving the ABC series, but is ambitious and hopeful for future endeavours: "She'll be sad to leave — the cast is a second family to her — but she's also very excited for the next opportunity." And with her calendar free, Winter is "angling for her own show."
However, co-creator and executive producer of Modern Family, Steve Levitan, has slammed the rumours: "Nothing could be further from the truth. Ariel is a beloved cast member and a crucial part of our show," he told GossipCop.
"While she is starting to attend classes this year at UCLA, we are happy to report that she'll continue to be a part of Modern Family's coming season."
LA-born Winter has starred in a variety of shows including Freddie, Monk, Bones and ER, and recently garnered media attention for her breast reduction surgery. She shouldn't be too worried if she does find herself out of a starring role on Modern Family, due to her sparkling resume and celebrity status.
© Copyright IBTimes 2023. All rights reserved.