ARM Holdings: Apple processor-maker's sales and profit jump despite slowing iPhone sales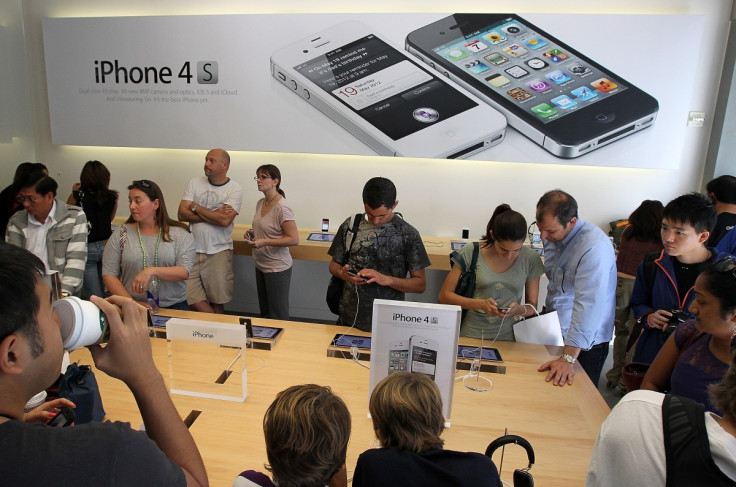 ARM holdings reported a surge in profit and sales in its financial year. The iPhone processor-maker continues to post positive results despite concerns about the chip market and slowing sales of Apple's iconic smartphones.
The chip-maker told investors full-year revenue in the 12 months to 31 December 2015 surged 15% to $1.49bn (£1.03bn, €1.32bn). Pre-tax profit at the Cambridge-based designer jumped by 24% to £511m.
ARM shrugged off concerns about Chinese competition on the chip market, also known as the semi-conductor industry. Analysts and investors were also worried about the company's result because of the slowdown in iPhones sales, because of Apple's position as one of ARM's biggest customers.
In Apple's last quarter, the tech company reported that it had sold 74.8 million iPhones, a minor increase over the same period the previous year, when the giant sold 74.5 million. It missed expectations of 75.5 million to 76 million new iPhones on the market.
Despite the slowdown in iPhone sales growth, which Apple hopes to boost with its next model, iPhone 7, expected to launch in September 2016, ARM said it is still seeing a surge in demand. Simon Segars, the chip-maker's chief executive, said the company had seen a strong year for shipments especially.
"Demand for our technology is increasing, and during the quarter we signed multiple licences for the next generation of high-performance and secure ARM processors," said Segars. "Our increased investments in both 2015 and 2016 will help us meet demand by extending the capabilities of our technology and the ecosystem, and will support long-term growth and returns for shareholders."
Despite the upbeat comments from ARM's CEO, the chip maker's share price was down 2% on Wednesday (10 February).
"Maybe management's confidence in the semi-conductor industry is being questioned after Apple's warning on China stress and rival Imagination Technology's profits warning earlier this week," Mike van Dulken, head of research at Accendo Markets commented this morning.
"Perhaps global recessionary fears are too much to discount given a mature and slowing high-end smartphone market starting to eat into margins and hopes too high that connected devices can ride to the rescue," van Dulken added.
© Copyright IBTimes 2023. All rights reserved.