Warren East, the chief executive of British chip designer ARM Holdings, is retiring, making way for group president Simon Segars.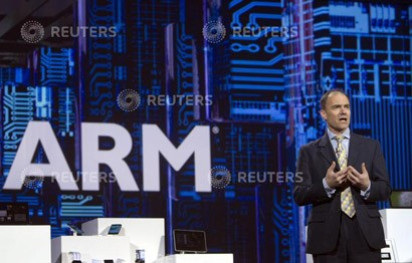 The Cambridge-based company said East, 51, will be stepping down from his post on 1 July, making way for new CEO Simon Segars, the current group president who has been working at ARM since 1991.
East, who joined ARM in 1994, led the company through some of its most impressive growth as demand for its chips in smartphones and other mobile devices soared in recent years.
The CEO said: "We take a very long-term view about our business, and we believe that now is the right time to bring in new leadership, to execute on the next phase of growth and to plan even further into the future.
"I have worked with Simon [Segars] in the senior leadership team for many years and we share a global perspective and belief in the ARM approach to partnership and collaboration, he's an excellent choice to lead ARM."
ARM's customers include Intel, Samsung, Apple and Chinese smartphone maker ZTE, among others.
During his leadership, ARM's operating profits have grown six-fold to £263m for the 2012 fiscal year on revenues of £605m; the number of chips produced by ARM reached 8.7 billion in 2012, up from just 420 million in 2001, as customers grew from 77 to 322 over the same time.
Segars said: "I am honored to have been appointed to succeed Warren, who has achieved so much in his time leading the business. Above all, Warren's vision of the ARM business model and commitment to the ARM partnership has been inspirational and has created a tremendous platform for future growth.
"I am keen to lead the company into the next phase of growth, working even more closely with John [Buchanan, Chairman ARM], the board, our employees and our customers as well as continuing to develop the ARM partnership."