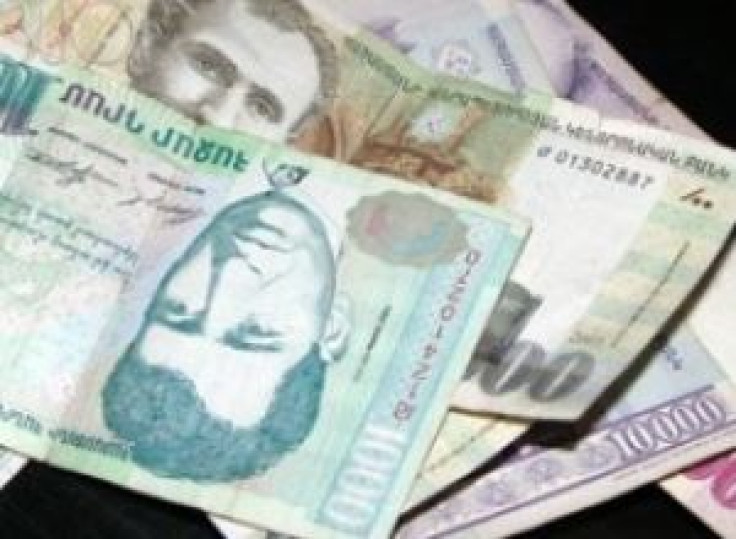 The International Monetary Fund (IMF) on 30 December approved aid worth $17m (£10.9m) for Armenia, another victim of the currency slide and economic crisis alike its neighbour Russia.
The IMF said Armenia's growth remained subdued in 2014 and recovery is going to be marginal next year.
The central bank of Armenia had hiked the benchmark interest rate sharply to 8.5% from 6.75% on 23 December, a week after its counterpart in Russia raised the rate by 650 basis points to counter the plunge in the rouble.
The Armenian dram plummeted more than 22% from its October close tracking the rouble slide, but the Russian rate hike helped the currency rebound from the record lows towards the end of the year.
Despite the Armenian rate hike, the dram has shed a part of the immediate gains following the Russian rate hike on 16 December.
The USD/AMD pair has held a narrow range of 395-415 in the first 10 months of the year, but the sharp jump after that took it to as high as 527 before easing to 450 by 22 December.
On the last day of the year, a day after IMF announced the aid, it was trading at 475, at which the dram was down more than 15% year-on-year.
The IMF aid announced on Tuesday was part of a three-year program worth $119.1m announced in March this year and so far the disbursement of funds has totalled $34m.
The IMF said Armenia faces a period of slower growth unless decisive actions are taken.
"Going forward, projected growth rates will not be sufficient to generate sufficient jobs and stem emigration. Sluggish investment in recent years, a still-weak business climate, and the absence of strong growth drivers constrain the capacity of the economy to generate sufficient jobs to stem emigration and reduce poverty," the Fund added.