The Philippine police chief confirmed on Monday, 14 November, that the arms deal involving the purchase of about 26,000 assault rifles from the US is on. President Rodrgio Duterte, who had called Washington officials "fools" and "monkeys" for seeking to block the deal, has permitted the police department to go ahead with the procurement.
The deal was reported to be on hold after US Senator Ben Cardin said he would oppose the sale of arms to the Philippines owing to human rights concerns linked to the Duterte government's drug war.
Mixed reports emerged about the deal being abandoned and the Philippines approaching new suppliers after Duterte's usual rhetoric targeted the US. However, Philippine National Police Director General Ronald Dela Rosa told reporters that rifle supplier Sig Sauer had assured them that the processing of documents with regard to the sale of M4 assault rifles was going smoothly.
The police chief added: "We have the blessings from the president to continue with the transaction." He said he got a chance to speak to Duterte on the issue during their recent trip to Malaysia.
"I talked to him personally during our trip to Malaysia. We reported to him the processing of the documents is going smoothly. So, when I explained that to him he said okay you continue," the Inquirer quoted Dela Rosa as saying.
The police chief, however, declined to comment on why Duterte changed his mind and only said there would be a new president in Washington and "he and Donald Trump are friends", Reuters reported. He had earlier said that blocking the rifle sale could hurt the country's ongoing war against terrorism, but not the bloody war against drugs.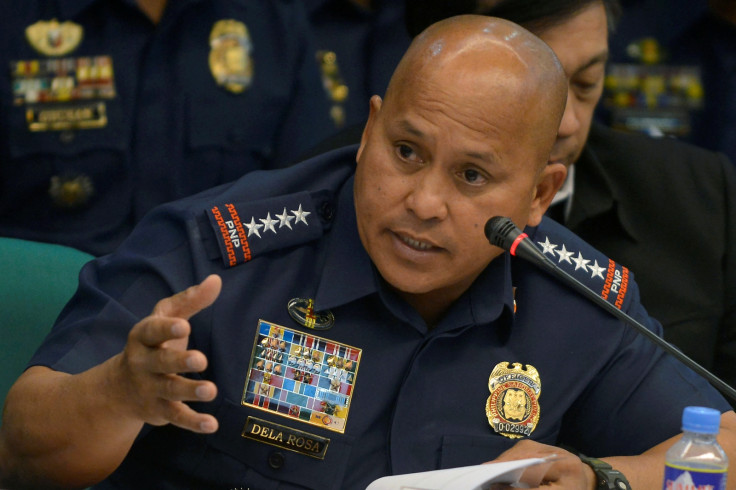 Dela Rosa warned that Duterte would scrap the gun deal altogether if there were any more interventions from Washington. "If they will block it, I'm sure the president will again tell me to stop it. We're paying for it, we're not begging for it," the police chief noted.