After the US State Department halted the planned sale of 26,000 assault rifles to the Philippines owing to human rights concerns, the country will look for new suppliers to continue its fight against terrorists and criminals, the National Police chief said on Wednesday, 2 November. Director General Ronald dela Rosa said the US move will hamper the country's ongoing war against terrorism, but the war on drugs will continue.
The police chief assured Filipinos that they will fight terrorists and criminals up to the last drop of their blood. He suggested that if faced with a shortage of arms, their troops can even engage in fistfights with drug criminals.
National Police spokesperson Sr Supt Dionardo Carlos told GMA News TV that the department was waiting to hear from the US officially on the arms sale. Once the US confirms they will not supply the required arms, they will begin negotiations with other countries, he added.
President Rodrigo Duterte, whose recent anti-American rant has upset the US administration, has continued his tirade. He said the Philippines would approach other countries like Russia if the US denied help. "Remember what the Russian diplomat said? Come to Russia. We have everything you need," GMA News network quoted Duterte as saying.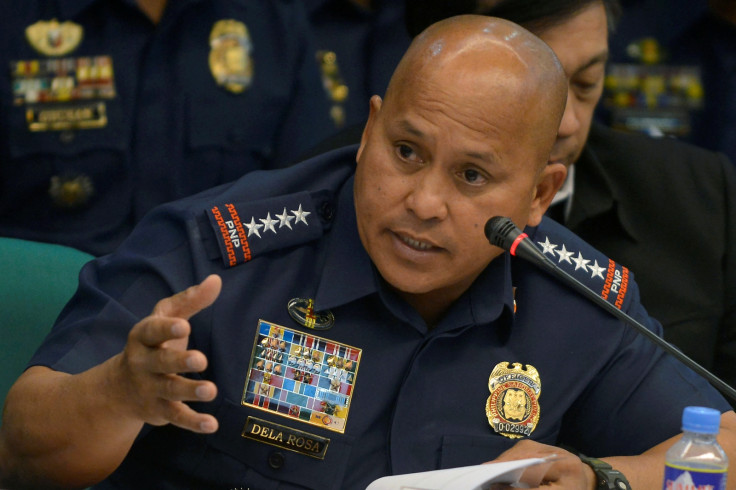 It emerged on Monday (31 October) that a US senator was set to oppose the arms sale deal. Senate sources told Reuters that Senator Ben Cardin was firm on opposing the deal over alleged human rights violations in the country.
Meanwhile, Duterte is reportedly eyeing military and police cooperation with Malaysia to fight Abu Sayyaf, the Islamic State (Isis)-linked militant group. The militant group abducts people, mostly sailors, from Malaysia, the Philippines and Indonesia for ransom.
Duterte told reporters late Tuesday (1 November) that it was embarrassing for him because the militants were operating from Philippine soil. "There is a need for us, the three countries Malaysia, Philippines and Indonesia, to talk about this seriously and to put a stop because it has somehow paralyzed the trade and commerce in that area," The Philippines Star quoted Duterte as saying.
He is set to visit Malaysia next week. He said he will discuss border controls, border crossing, "and, maybe, joint military and police operations" during his meeting with Malaysian Prime Minister Najib Razak.