6,500 US Military Veterans Commit Suicide Every Year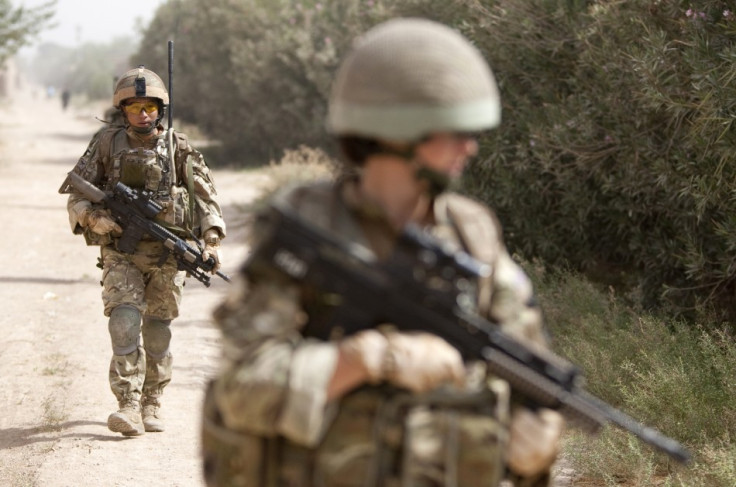 Startling figures, which show the real death toll of the US's military campaigns, have revealed that servicemen and women are far more likely to commit suicide once they have left the forces than are killed in battle.
The report concludes that while only 1 percent of Americans serve in the military, the suicide rate of veterans accounts for a fifth of the overall total in the US.
It adds that soldiers in service take their own lives once every 36 hours as well as to the 18 veterans who commit suicide every day.
In comparison to the 1.72 deaths per day as a result of the Americans fighting in Afghanistan or Iraq, it would appear servicemen are far more likely to die by teir own hnads after their tour of duty.
Sgt Maj Bryan Battaglia, a defence department adviser, said of the report: ""Whether it be [a suicide] every 80 minutes or one every 80 weeks, one is obviously one too many.
"I'm committed to exhausting all efforts in order to reduce suicide across the entire force.
"With regards to education, engagement, intervention - when a service member is feeling down or even possibly falling down, [leaders] need to engage, and they are," Battaglia, the Senior Enlisted Advisor to the Chairman of the Joint Chiefs of Staff, added.
"When a service member or family member is struggling, they need to intervene."
Since 2000 the American military has implemented initiatives to highlight those most at risk.
"We enabled some tracking methods to help us better understand suicide; we built some resiliency programmes into our system," Battaglia said.
One such programme is Total Force Fitness, which helps veterans and their families to build resilience and has proved to be effective in recent years.
"It's important for that individual service member to know that there's no problem so serious that someone has to decide to take [their own] life," Battaglia said. "We can help solve the problem together."
He claimed that the American military provided some of the best mental health treatment in the country.
"We have some of the best mental health providers and doctors that the country has to offer. They work round-the-clock in providing care and compassion [and] treatment for service members and families."
"All of our troops know this -- we care," he said. "Our men and women have chosen to do what 99 per cent of their societal peer group chose not to -- and that's to serve in uniform as valued members of our armed forces."
© Copyright IBTimes 2023. All rights reserved.