Arrow and The Flash spinoff series: Character descriptions of new superheroes revealed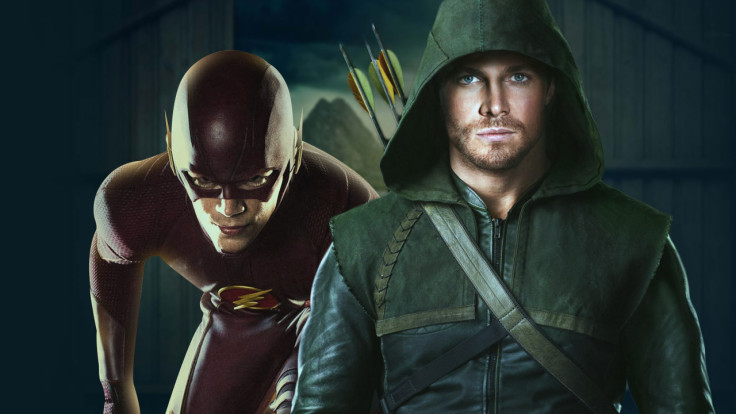 The in-development Arrow/The Flash spinoff TV series seems to be picking up pace.
According to TV Line, the CW spin-off show might zip past the usual pilot process and be ordered straight to series. The superhero team-up show is set to star Arrow's Brandon Routh (who plays Ray/The Atom) and Caity Lotz (formerly Sara/Canary), as well as The Flash's Wentworth Miller (Leonard Snart/Captain Cold) and Victor Garber (Dr Martin Stein aka half of Firestorm).
And now, reportedly, a casting call has gone out for new characters with the following descriptions. Though the character names are not revealed, die-hard DC comic fans can try and guess who these mystery characters could be: (via TV Line)
The Traveler: Described as a "Han Solo-esque rogue who gets by with his charm, this hero hails from the future, and has journeyed back in time on a secret mission. His razor-sharp wit hides the pain of a man who has lived through serious conflict. He also harbors many secrets, always leaving both his teammates and the audience unsure of his true allegiances.
Female Warrior: This Latina in her 20s is pretty but unassuming, book smart and socially awkward by day. But by night, when she hears the cry of battle, her fury is ignited and she becomes a fierce warrior — so much so, that sometimes she can become a threat to others.
Mystery Hero: An African-American male in his 20s will fill the role of a regular, street smart guy who unexpectedly gains powers, and then, as part of the team, regularly quips about the insanity of the situations.
You can share your own theories and/or names of the characters, based on the descriptions, in the comments section below.
© Copyright IBTimes 2023. All rights reserved.