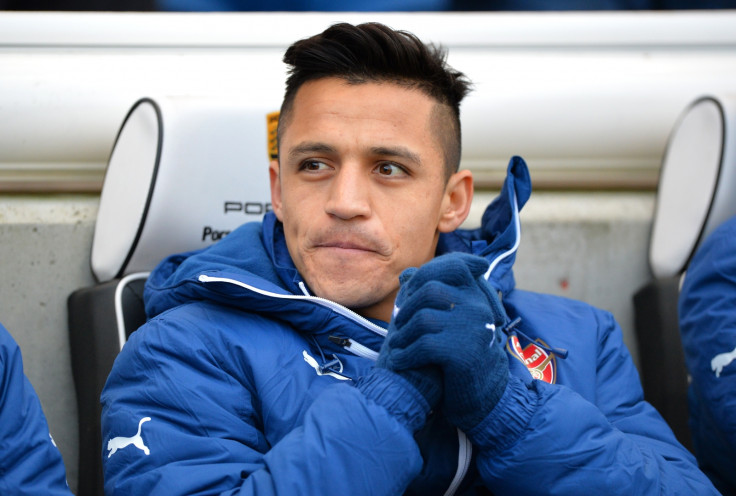 Arsenal's top scorer Alexis Sanchez is in contention to feature for the Premier League visit of Leicester City on Tuesday 10 February after recovering from a hamstring injury.
Sanchez, who has scored 15 goals in all competitions this term, has missed the last two matches against Aston Villa and Tottenham Hotspur through injury but is preparing to comeback in time for a vital period of the campaign.
"Sanchez will be back in the group and we don't have any injuries from Saturday," Arsenal manager Arsene Wenger said. "We missed him on Saturday, we missed his physical strength and work rate."
There is also good news regarding Jack Wilshere who, after undergoing ankle surgery in November, is close to resuming training again ahead of a return before the end of the season.
Alex Oxlade-Chamberlain is not available, though, as he continues to nurse a long-standing groin injury.
"We have to monitor him [Wilshere] daily and see how he develops," Wenger admitted. "I don't know when he'll return.
"Chamberlain is still out. He's not back. He's got at least two more weeks. The only one who has a chance to be on the bench or to start maybe is Sanchez."
A listless performance in the north London derby defeat to Tottenham Hotspur has piled the pressure on Wenger ahead of a critical period of the season.
The upcoming league games against Leicester and Crystal Palace are combined with the FA Cup fifth-round tie with Middlesbrough and the Champions League last-16 clash with Monaco but the Arsenal boss insists his side must focus on their performances.
"We had a very strong run before Saturday so we just want to continue that," he said. "We need to respond strongly.
"We have to deal with our performances. The criticism is always there. We have to focus on our performances."
"I don't take criticism personally. What I take personally is losing games. We have a good opportunity to show that we have the strength and quality to deal with pressure."