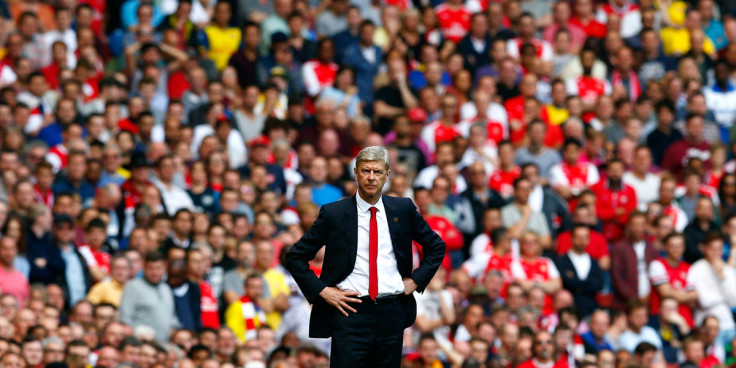 Arsene Wenger has revealed that Alexis Sanchez has a chance to feature against Leicester City as Arsenal look to put their defeat against local rivals Tottenham Hotspur behind them.
The Gunners failed to counter Tottenham's high pressing on Saturday and in spite of taking the lead as early as the 10th minute, failed to capitalise and were undone by two second half goals from Harry Kane.
The England international got on the end of a corner early in the second half and hurt Arsenal again as they switched off in the dying minutes, heading into an open goal, thus taking a one-point lead over Arsenal, as the race for a top four place hots up.
Wenger was without the services of Sanchez, who was suffering from a hamstring injury and was let down by the likes of Aaron Ramsey and Santi Cazorla, who were unable to influence the game and take control of midfield.
Danny Welbeck made a much anticipated return to the side but Jack Wilshere and Alex Oxlade-Chamberlain are still some way off from recovery.
"One player who has a chance to be on the bench or to start maybe is Sanchez. We have been consistent recently, but it was a big game," Wenger said.
"And again, when it was tense, we did make the mistake that you cannot afford and it's a bit disappointing to concede the second goal.
"We made too many technical mistakes. We lost too many balls where we could have put Tottenham in trouble.
"And the Spurs defensive pressure, especially Ryan Mason and Nabil Bentaleb. They got away with a lot today, especially Mason," he added.
However, the Frenchman warned Spurs against reading too much into the victory and insists that there is still a long way to go in the league.
"Yeah, of course, it is dangerous. But the fact is we lost a game and we cannot deny that.
"But overall there's a long way to go, so I believe just keep going and recover, show quickly a strong response on Tuesday and then we see where we stand after that. It's not the first time we lose a game, but how we bounce back is to take the information from what we got at Tottenham and respond very quickly," he concluded.