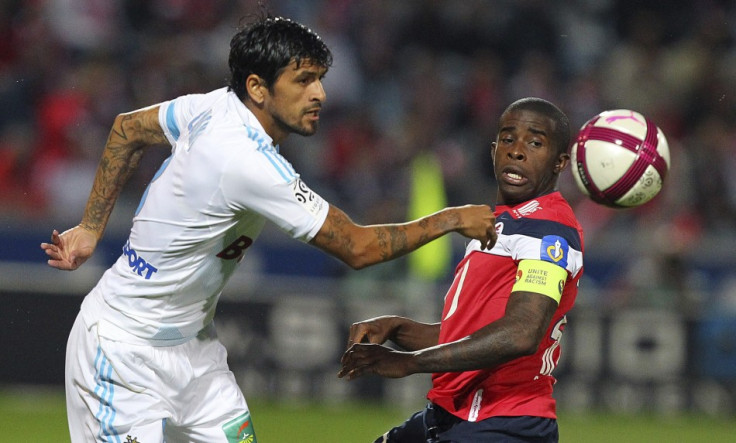 Lucho Gonzalez's agent has revealed that his client is hoping for a transfer in the January window, with the Argentine international still being connected to a move to Arsenal.
Gonzalez has starred for Marseille since moving to the club in 2009, and after scoring 14 goals in 79 appearances for the French outfit, the 30 year old has made no secret of wanting to make a move elsewhere.
While Arsenal normally have a stringent youth policy when making transfers, preferring younger players who show potential to already established footballers demanding top fees, Arsene Wenger has long been a fan of Gonzalez, and will be looking for reinforcements in the midfield area come January.
Summer signing Mikel Arteta has come into his own after joining Arsenal to fill the void left by Cesc Fabregas and Samir Nasri, but with the fight for a top four spot the toughest it's been in years, Wenger will need more support to maintain depth in the squad and stand up to title leaders Manchester United and Manchester City.
And Gonzalez's agent, Federico Simonian, believes that while a deal couldn't go through for the star to leave France last summer, it will likely be done in January.
"You'll have to ask Marseille why he wasn't allowed to leave in August," he said.
"Like every player he wants to make progress.
"He wants to be transferred to the Italian, Spanish or English leagues. Of course, he will be transferred to a team that deserves and appreciates him."
Arsenal will no doubt be boosted by the news that Gonzalez is available, though he has had a difficult start to the season with Marseille, being confined to the bench on a number of occasions.
The Gunners had wanted to purchase the playmaker on loan in the summer, according to the Ligue 1 club's manager Didier Deschamps, but were told they could only purchase outright.
"Arsene Wenger believes that he is a great player who could be useful to his team even though he does not fit in with his recruitment policy [due to his age]," he said in August.
"He wanted him on loan but it was not acceptable to us, there are no negotiations."
Whether Arsenal will make a bid in January or not remains to be seen, but if the top four fight is still as tight in a month, Wenger may have no choice but to pursue Gonzalez.