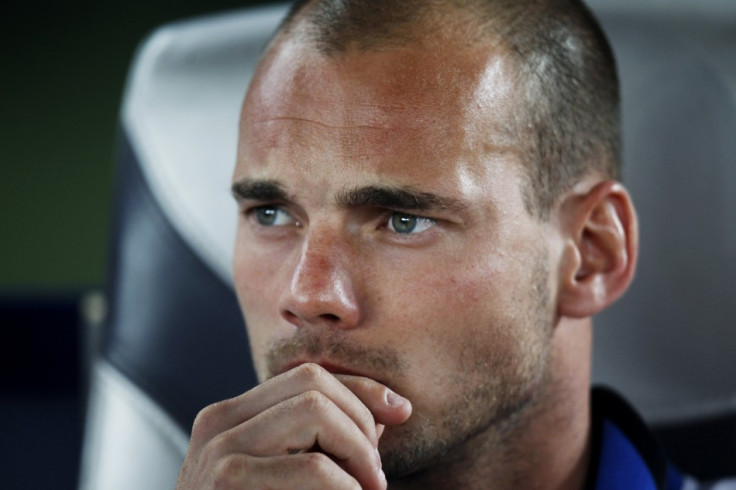 All the latest transfer rumours from Arsenal for 26 August 2011. Arsenal have had a £6m bid rejected for Gary Cahill. Arsene Wenger is also said to be ready to make an offer for Marseille midfielder Lucho Gonzalez as well as a shock bid for Wesley Sneijder. Samir Nasri has also explained his comments relating to the passion of Arsenal fans.
The Daily Mail reports that Arsenal has made an offer for Bolton's Gary Cahill.
The England international has been the subject of transfer speculation all summer but Arsenal are said to have made the first concrete offer for the player. According to reports in the newspaper Arsenal has made an opening offer of around £6m with add ons, some £11m below Bolton's valuation of the player. Bolton has rejected the offer out of hand and Arsene Wenger will need to increase his offer of he is to land the England international.
Trotters boss Owen Coyle confirmed the offer, saying: "There was a conversation between Phil Gartside and a representative of Arsenal," Coyle confirmed.
'I'm only passing this on as a third party, but the word "derisory" doesn't even cover it. When I make an offer for a player, I'd like to think in the right ball park, but this wasn't even close," Coyle added.
Reports in England and France claim that Arsenal has turned their attention to Marseille midfielder Lucho Gonzalez.
Arsene Wenger is said to be keen on bringing in an experienced midfielder after his attempts to loan Real Madrid play maker Kaka were rebuffed. Wenger is said to be a fan of Gonzalez who has a wealth of top level experience and is looking at the possibility of loaning the Argentine for a season. It is believed that Marseille has valued the player at around £8m; a price Wenger is uncomfortable with.
The Telegraph reports that Samir Nasri has apologised to Arsenal fans claiming his comments were taking out of proportion by the media.
It was reported Wednesday and Thursday that that Samir Nasri had accused Arsenal fans of lacking passion but he has said those reports were wrong.
"You got that wrong," said Nasri as he was officially unveiled as a City player at a press conference this morning. "I never said Arsenal fans were not good," Nasri said.
"I just said I saw real passion when I signed here and I said Arsenal was a little bit different. That is the only thing I said. Cesc [Fabregas] said as well that the difference between Highbury and the Emirates was the atmosphere. Don't get me wrong, I never said Arsenal fans have a lack of passion," he continued.
According to Gazzetta dello Sport Arsenal are planning a shock bid for Wesley Sneijder.
The Dutch international has been on the radar of Manchester United for some time but David Gill has said Manchester united will not be adding to their summer signings. With the sales of Cesc Fabregas and Samir Nasri, Arsene Wenger is under pressure to sign a marquee name and the Italian newspaper claims that a £35m bid will be enough to land Sneijder.
For a round up of all the latest football transfer rumours click here