Arsenal: Arsene Wenger to be handed two-year extension despite failure to win title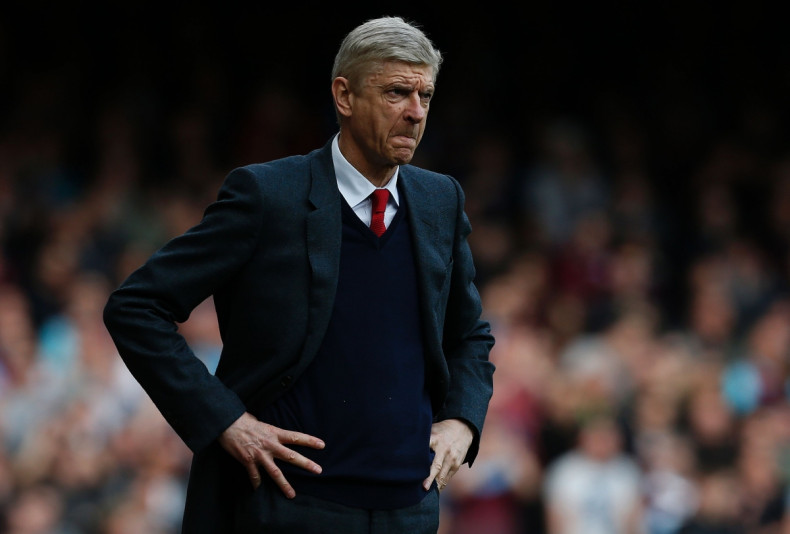 Arsenal have prepared a two-year deal for Arsene Wenger and want him to sign by October as the club want to give themselves time to find a replacement should the Frenchman decide against putting pen to paper in the upcoming campaign. The 66-year-old's contract expires next season but the club's failure to win the title yet again this season has infuriated fans who went on a massive protest to force Wenger to reconsider his future.
The Times reports that Stan Kroenke is unfazed by the criticism Wenger has received from fans and believes that the manager still has it in him to lead the Gunners to the title. This season was widely believed to be their best chance to end their 12-year title drought, especially with the likes of Chelsea, Manchester City and Manchester United struggling to reach the top. However, the Gunners, despite being top in January, fell away in the next few months and allowed Leicester City to complete an unlikely swoop for the title.
The management are willing to back Wenger with ample funds this summer to strengthen the core of his team and are hoping that the north London club will go on a strong run at the start of the season, which will allow the manager to sign a new deal with the backing of the fans. The Frenchman has led the Gunners to 19 top-four finishes and knows that a win against Aston Villa will extend that to 20, something no other club has managed in the Premier League.
However, the season has had its downside too, with Tottenham on the verge of finishing above the Gunners for the first time in over two decades. Spurs play Newcastle on the final day of the season and anything but a loss will confirm that they break the jinx of finishing below their much decorated rivals.
Meanwhile, Arsenal have emerged as the fifth most valuable club in the world, a major increase in valuation from last year, which has further instilled the importance of Wenger's presence at the Emirates. Manchester United are the only club in the Premier League to finish above them while the other three places have been taken by Real Madrid, Barcelona and Bayern Munich.