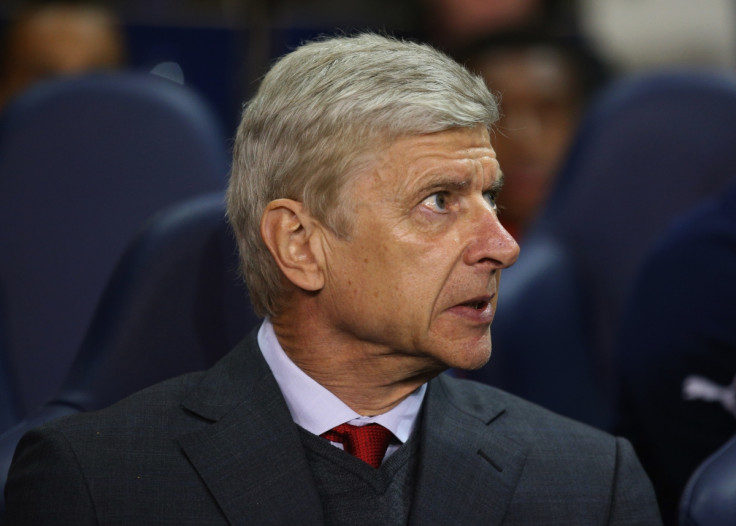 Arsene Wenger has revealed that he has not set a date on when he will leave Arsenal, but has insisted that he will not look back over his shoulder when he finally makes that decision. The Frenchman completed 19 years as manager of Arsenal on October 1 making him the longest serving manager after Sir Alex Ferguson in Premier League history.
Wenger signed a three-year contract in 2014 which shall see him at the club until 2017 but recent results have sparked unrest among the fans who would rather have someone different come into the squad to imbibe new ideas than have Wenger see out his contract. Jose Mourinho's comments where he accused the Arsenal man for being the only manager in the Premier League to lead a career without any pressure has led to increased talks over his future.
However, his recent comments suggest that he may be willing to extend his career beyond the length of his contract, stating that he does not have any plans of retiring now. The former Monaco man turns 66 this October, still some way to go before scaling Ferguson, who retired at 71.
"I will retire, don't worry. But no, I haven't decided on a plan yet. I think it can be more instinctive and impulsive than that," Wenger said, as quoted by the Mirror.
"I've heard that so many times, 'Next year I will retire' and then they continue, or go somewhere else. I think one thing is for sure that, when I retire, I will really retire," he added.
The Frenchman faces an acid test against Manchester United on Sunday, 4 October, where a loss will further deepen the voices of fans looking for his resignation. The Gunners have already lost two games in the league thus far, against West Ham and Chelsea, and are currently on the verge of dropping out of the group stages of the Champions League following losses to Olympiacos and Dinamo Zagreb.