Ian Wright: Alexis Sanchez will want to leave Arsenal if they fail to reach Champions League last 16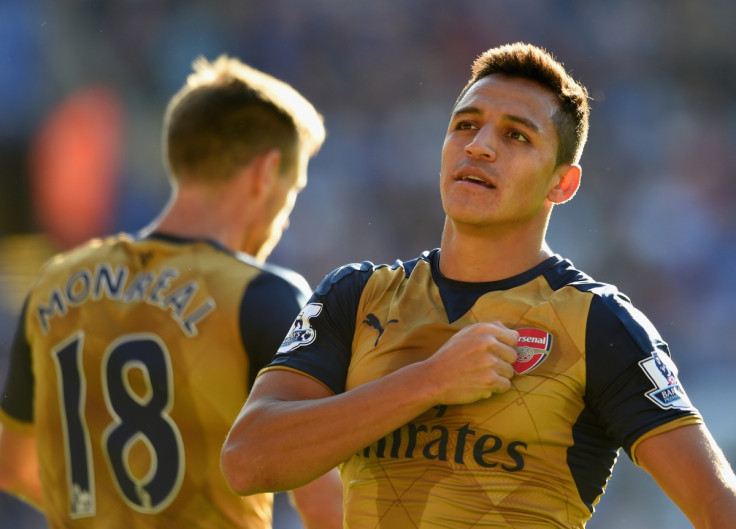 Arsenal legend Ian Wright has expressed fears that high-profile stars such as Alexis Sanchez will leave the Emirates Stadium if the club fails to qualify for the Champions League last 16. Wright went on to say that the French boss made a "big mistake" ahead of the 3-2 defeat to Olympiacos, handing David Ospina the goalie jersey ahead of Petr Cech.
The Gunners' hopes of making the next round of Europe's premier club competition are in tatters after failing to secure a single point from their first two games – especially considering that their next two fixtures are against group seeds and tournament second favourites Bayern Munich.
Wright warns that should his former side fail to make the knockout stages, some key members of the squad could be spurred into continuing their career at bigger clubs – as the likes of Thierry Henry, Cesc Fabregas and Robin van Persie did in the past.
"All Arsenal talk about is qualifying for the Champions League. Normally we get knocked out in the quarter finals or before. This time we have a massive hill to climb just to get into the last 16," he said, as quoted by The Telegraph. "If we're going out at this stage then people like Alexis Sanchez are going to start looking over their shoulder. How will you keep hold of him? He was the standout player for Arsenal [against Olympiacos]."
Ospina was put under major scrutiny after the game, in which he dropped a corner into his own net to hand the Greek champions a 2-1 lead just before half time. Wenger backed his decision to use the Colombia international instead of summer signing Cech.
But Wright said: "I'm really confused by Arsene Wenger's choice of putting [Ospina] in goal. He shows a lot of faith in some of these Arsenal players and they've let him down a few times.
"I was worried about Ospina at the start: the back two guys are not confident enough as it is anyway. There's not enough aerial supremacy there. The goalkeeper looked like he was just trying to second guess something. This was a must-win game so how can you put Ospina in goal, honestly? You have to question the manager. Ospina's was a big mistake. Cech has experience, Arsenal have to win this game – so it's a big mistake from the manager."
© Copyright IBTimes 2023. All rights reserved.