Arsenal: Arsene Wenger refuses to acknowledge a shift in power at north London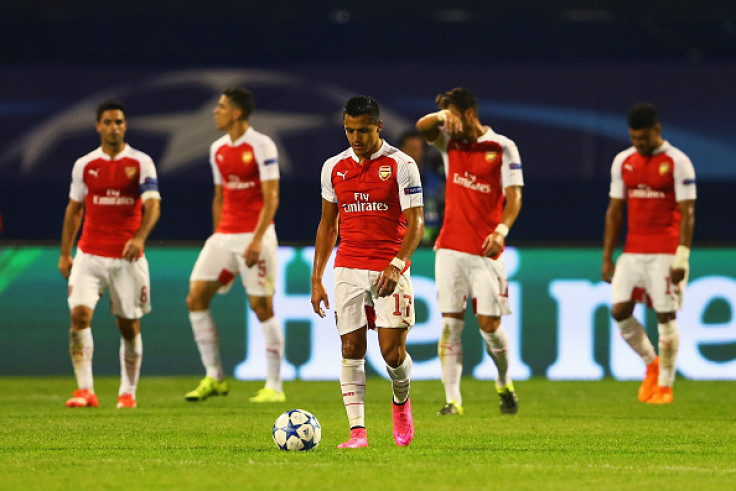 Arsene Wenger believes that it is still premature to say that Tottenham are the dominant team in north London, having spent 18 years behind Arsenal in the league. Spurs are looking likely to end their voodoo of finishing behind the Gunners this time around, having picked up a six-point lead over the Gunners with five games left in the contest.
Wenger has never finished behind Tottenham since taking over at north London in 1996 and believes that a one off season does not change anything and refuses to accept a shift in power between the two clubs. Neither team managed to get the better of each other in the league this season, with the Emirates game ending in a 1-1 draw after Tottenham had taken the lead while the Gunners returned the favour by squandering a one-goal lead at White Hart Lane. However, Wenger's men eliminated Tottenham from the Capital One Cup with a 2-1 win courtesy of an unlikely brace by Mathieu Flamini.
Tottenham are believed to be still in the race for the title despite being seven points adrift of Leicester City while the Gunners, who are 13 points behind, are unlikely to catch up with the leaders. Spurs have a difficult game coming up against Stoke City at the Britannia on Monday, 18 April while the Gunners host Crystal Palace at the Emirates the day before.
"First of all, we are not behind yet," Wenger said, as quoted by Sky Sports. "Tottenham have been 18 years behind us, they survived you know, so let's be realistic. If Leicester win on Sunday, it doesn't change the fact that we have absolutely to win our game. Let's prepare for that, no matter what the result of Leicester is. Leicester can still drop points on Sunday."
The manager has revealed that he will not go all out in the market and instead keep his best players while trying to strengthen the squad around them. The Frenchman is reported to be disillusioned with his British core and wants to dispose of their services, while bringing in established players to replace them in the summer.
© Copyright IBTimes 2023. All rights reserved.