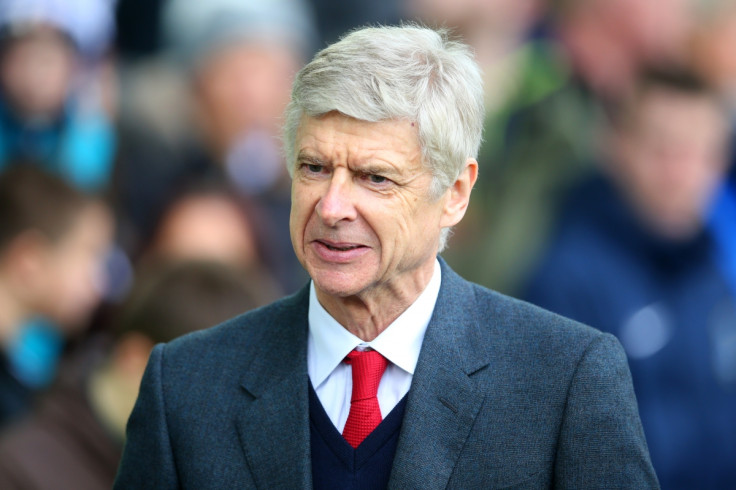 Arsenal manager Arsene Wenger has hit out at fans for the discouraging atmosphere inside the Emirates and insists that his team deserves some more respect despite the woeful results over the past couple of months. The Gunners' win over Everton marked their first in their last four games in the league.
The Gunners lost to Manchester United and Swansea City before drawing against Tottenham at White Hart Lane despite having gone down to 10 men after a ludicrous challenge by Francis Coquelin got him a second yellow after being booked in the first half. The sending off sparked Spurs, who were a goal behind, into action and they took the lead within three minutes. However, Wenger's men showed great courage and strength to come back from the setback and scored an equaliser through Alexis Sanchez to take a crucial point from the game and keep a shadow of hope alive in the race for the title.
The manager was not impressed that the fans did not properly applaud the team for their achievement against Tottenham and has urged them to get behind the Gunners until the end of the season. The outburst comes after another banner urging the manager to leave the club was shown at the Goodison Park.
"What hurts me is that at the important moment of the season we played in a sceptical environment," Wenger said, as quoted by the Guardian. "I think after the Tottenham game where we played a very good game with 10 men against 11 and came back to 2-2, I couldn't understand why – at the moment when you need everyone behind the team – we had to hit that storm. From the media, OK. From our fans? It is a bit more difficult to take.
"I never complain about critics, especially when they are turned against me. But we have to get the fans behind us with our attitude, and make sure that they stand behind the team until the end of the season," he added.