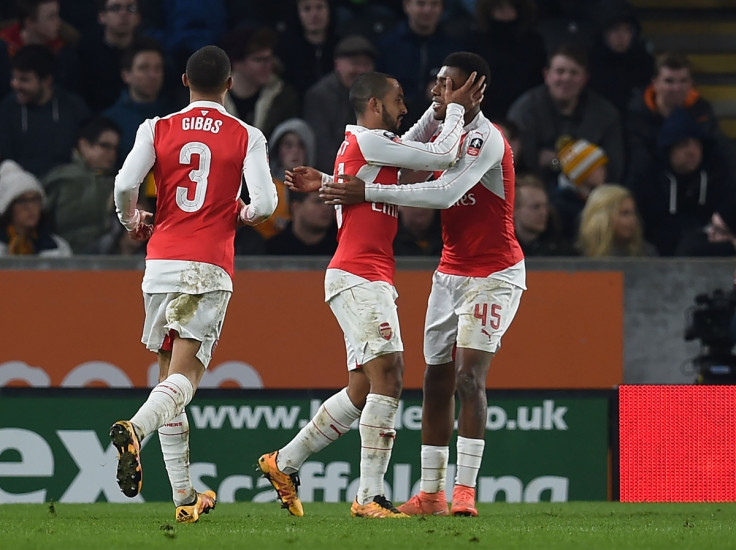 Arsene Wenger has revealed that he would rather have played their FA Cup quarter-final against Watford on 12 March rather than the 13th to give themselves more time to recuperate before their trip to the Nuo Camp to face Barcelona. The north London club are trailing the Catalan club by two goals and face a massive task ahead to progress into the next round.
The Gunners had to go through a replay to progress in the FA Cup, beating Hull City 4-0 at the KC Stadium, with Olivier Giroud and Theo Walcott scoring a brace each to end a goalscoring drought that saw the Gunners go five games without a win in all competitions. The run has put a massive dent in their bid to challenge for the title, trailing leaders Leicester City by eight points and north London rivals Tottenham by three.
The replay also led to three more injuries for the north London club, with the likes of Per Mertesacker, Gabriel and Aaron Ramsey all having to be replaced with setbacks. Meanwhile, Jack Wilshere is still recuperating from a broken leg, while Santi Cazorla has revealed that he will be back after the turn of the month. With the number of injuries that have accumulated, Wenger believes that an extra day of rest before their Champions League outing would have helped matters, but insists that they are in no state to complain.
"I would have loved to have played on Saturday [12 March] but we don't influence the schedule and we do not get any favours so everybody will be happy in England," Wenger told Arsenal's official website. "It's not [for] you to do, it's us. We sell football and we give it to the media to dictate the timing because we take the money so I won't complain at all. I would rather look from our side."
Wenger insists that the amount of criticism he has had to take the last few weeks is undeserving and that the club has been through a worse phase and managed to tide through in previous seasons.
"We judge the season after the season and I'm quite amazed that so many people want to judge so early. Assess the season at the end of the season but we have not given up anywhere and you will see that in the coming weeks. I believe that this club has been in [a] much worse position than it has been in today," he added.