Bacary Sagna has admitted that he could see Arsene Wenger doing well as a manager at Paris Saint Germain, with the Frenchman believed to be considering his future as his deal at Arsenal nears completion.
Wenger has always insisted he is happy at the north London club, and the 63 year old says he will stick to his contract which runs out in just over 12 months.
Arsenal are on the cusp of finishing in the top four for the 16th consecutive season under Wenger, but recently the manager has come under criticism as the side slipped from title challengers to top four contenders, with last weekend's results leaving open the fight to reach the goal for next season.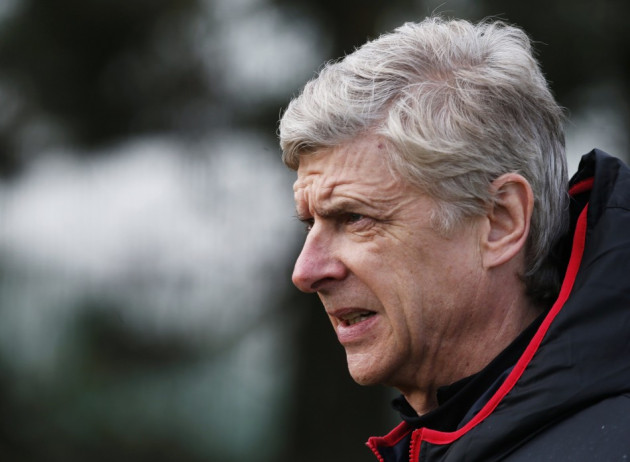 And after Sagna admitted himself that he is excited by the idea of an exit from Arsenal for PSG, he says that in the long-term, when Wenger's contract runs out with the Gunners, he would also be a brilliant addition for the French giants.
"For the moment, it does not seem credible," he told Le10Sport. "The coach has built Arsenal. He is still under contract for one year and has never broken a contract in any of his clubs."
He continued: "It would bring titles [if Wenger moved to PSG]. He could also enhance the youth at PSG. He always been good with young players and the Paris region is one of the best academies in the world.
"Arsene Wenger could be the symbol of the new Parisian era [in football]."
Arsenal fans have been divided this season over whether Wenger has done a good job at the club over recent years, with limited transfer funds often leaving a question mark over whether he chose players who haven't kept the club in the mix for a title, or purchased the best he could.
Big stars, including the likes of Samir Nasri, Cesc Fabregas and Robin van Persie, have chosen to leave in recent years as Arsenal insisted on a wage cap for their players.
But Wenger's tenure at Arsenal will go down as one of the successful in the club, and the Premier League's history, and if PSG believe that a bigger transfer budget can bring him back to challenging across Europe and in the league, he could be set for a French return when his deal runs out with the Gunners in 2014.