Former Arsenal favourite Charlie Nicholas believes his former employers should have no hesitation in selling Alexis Sanchez to FA Cup final opponents Chelsea this summer – if the Premier League leaders are willing to meet their asking price.
With under 14 months remaining on his current contract, Sanchez's future – along with that of long-serving manager Arsene Wenger and oft-maligned teammate Mesut Ozil – has been subject to constant speculation during a dire top-flight campaign for the crisis-stricken Gunners that looks destined to end in them missing out on a place in the top four.
A lack of progress in negotiations with Sanchez and Ozil resulted in talks being shelved until the end of the season, although Wenger claimed earlier this month that the former wants to stay. Widespread interest from the likes of Chelsea, Manchester City, Juventus, Bayern Munich, Paris Saint-Germain and Atletico Madrid has been hunted and that it was a simply a matter of striking an agreement with his agent.
It was later reported that Arsenal were willing to break their careful wage structure and offer Sanchez a lucrative new £300,000-a-week deal that would see him surpass Paul Pogba as English football's highest-paid player. Those stories were promptly laughed off by a dismissive Wenger, who claimed that the club must consider their "financial potential to sustain wages for the whole squad".
Speaking on the ongoing Sanchez saga during an interview with Talksport, Nicholas did not pull any punches with regards to his assessment of the volatile Chilean's performances over the past two months.
"When I played you probably got told a month before you were getting a new contract," he said. "You had to work and earn that right and if you got a new contract without winning things you thought, 'well, this is a result'.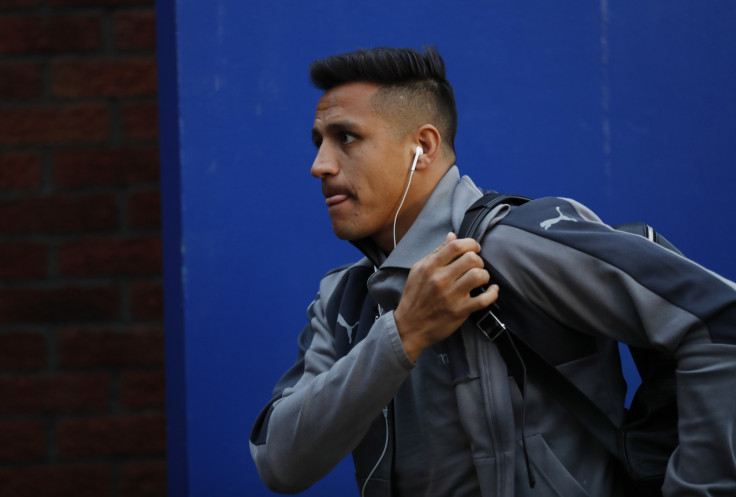 "These people [at Arsenal now] don't even get close to winning the title. You are talking about jumping from £120,000-a-week to £200,000-a-week for Sanchez. Sell him. He has not been interested in the game for the last eight weeks. He is camouflaging it. I would sell him. Get him out. If he wants to go to Chelsea and Chelsea want to pay £60m, I would sell him to Chelsea."
Chelsea were handed a boost in their pursuit of Sanchez in late March, when the 28-year-old, who has scored 24 goals in 45 appearances across all competitions so far this term and also earned a place in the PFA Team of the Year, announced that he would like to remain in London but with a successful team that boasts a "winning mentality". The Telegraph has since suggested Stamford Bridge sits atop of his list of preferred next destinations, with the player said to be an admirer of Antonio Conte's brand of football.
Asked about his supposed interest in Sanchez before a 2-1 victory over Manchester City last month, Conte stressed that now was not the right time to discuss transfer plans.
"I don't like to speak about the other players of the other clubs," he said. "It is disrespectful for the club and my players."