Arsene Wenger insists Alexis Sanchez wants to stay at Arsenal and hopes a new deal can be confirmed once the club reach an agreement with the player's agent.
Doubts over Sanchez's future at the Emirates Stadium have cast a shadow over Arsenal's season, with Chelsea, Manchester United and Paris Saint-Germain now all linked with the player who will in two months enter the final year of his contract at the north London club.
Wenger has been perplexed by the growing anxiety over the Chile international's future and insists he believes the player has already made his decision.
"Basically he wants to stay at the club and it is down to finding an agreement with his agent," Wenger told a press conference on Friday. "The players first have to see if there are happy at the club, then they have to find an agreement with the finances involved."
Should Sanchez refuse to sign a new deal, Arsenal could find themselves in a position where their best player leaves to join a Premier League rival – as Robin van Persie did when he left the Gunners to join Manchester United in 2012.
United have again been linked with a talismanic Arsenal forward in Sanchez, with Chile El Show de Prensafutbol reporting Jose Mourinho has reached out to make contact with the former Barcelona star in efforts to convince him of a move to Manchester.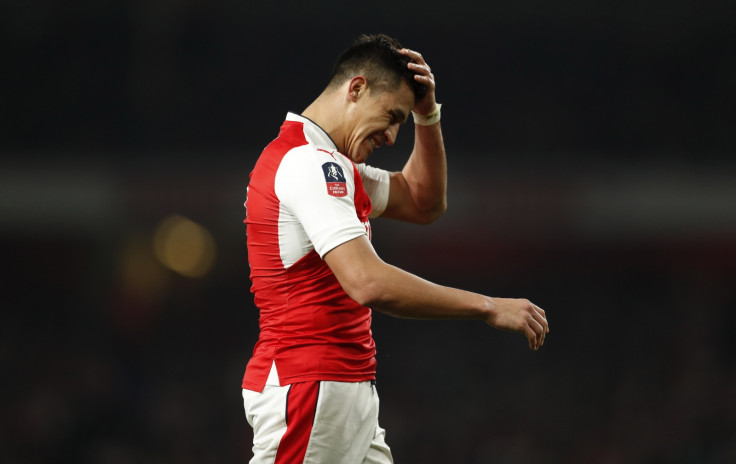 While Antonio Conte has refused to be drawn on transfer speculation, Chelsea remain the favourites to land Sanchez, with the Evening Standard reporting Arsenal will demand a fee of £50m (€62m) if they are unable to tie the player down to a new deal.
But former Arsenal player Paul Merson insists the Blues will have no problem paying up.
"There's about eight of the players with contracts running down and I find it extraordinary that they are in this situation. Because of everything going on with Arsene Wenger, I think they've just forgotten about the players. I know the way Arsenal work so there is no way they will let Sanchez leave for nothing if they can £50m for him in the summer. They will have no qualms in selling him to Chelsea.
"Arsenal will have no choice if Chelsea are the team that are prepared to pay £50m then Arsenal won't let him see his contract out. People say 'oh well, they won't sell to Chelsea', but they sold Robin van Persie to Manchester United so they won't be fussed about that."