Arsenal may have lost Alex Song to Barcelona in the summer but it seems things could have been far worse after it emerged the Spanish club identified four potential targets from the north London club.
A report in Spanish newspaper Mundo Deportivo has indicated that the Barcelona hierarchy looked at Thomas Vermaelen; Jack Wilshere and About Diaby, before eventually making an offer for Song.
The Catalan club worked hard over the summer to find a replacement for Seydou Keita and it appears as though they had their heart set on signing a player from Arsenal.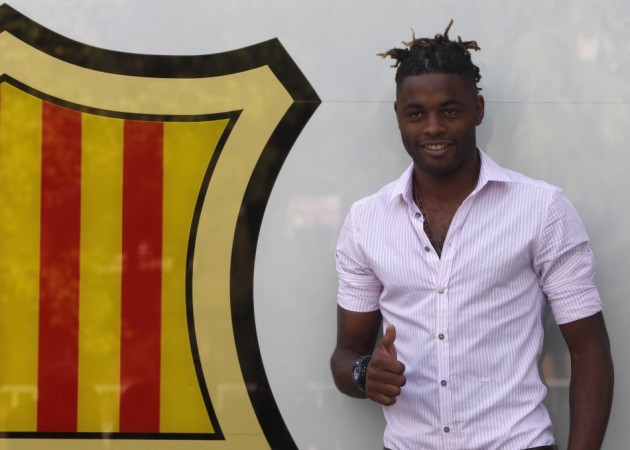 The two clubs appear to have been intrinsically linked over the past few seasons, with Cesc Fabregas eventually making a long protracted move to the Camp Nou, before Song also quit the Emirates for Barcelona.
Mundo Deportivo say that Barcelona director Andoni Zubizarreta made it clear that Song was always the preferred target, but that the club also looked into the availability of the other Arsenal trio.
Barcelona were keen to find a player who could play either as a defensive midfielder, or fill in at centre back when called upon. Diaby has shown he can fill in at the back, while Vermaelen has demonstrated on many occasions how good he is with the ball at his feet.
Wilshere was always the most unrealistic target as Arsenal boss Arsene Wenger would have fought tough and nail to keep hold of the England international.
It would also seem by the report that Barcelona were keen to sign a centre-back as they had hoped to land either Thigo Silva or Javi Martinez - both of whom went for astronomical figures in the summer.
Arsenal fans will now hope that Barcelona manager Tito Vilanova has decided to turn his attention away from the Premier League club as they would certainly not want to lose another star player to the Spanish giants.