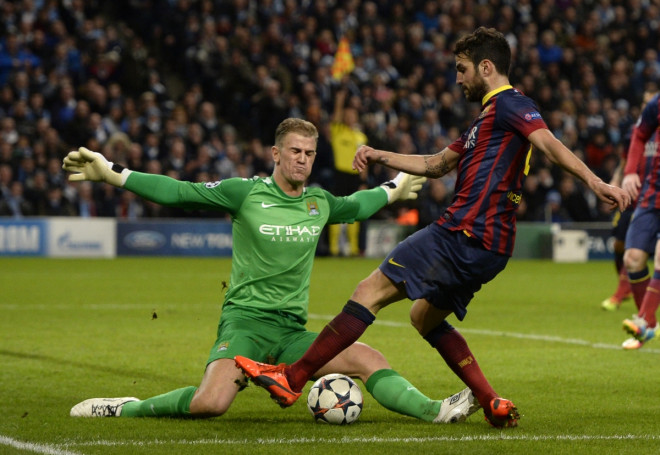 Manchester City, Manchester United and Arsenal have suffered a huge blow in their pursuit of Cesc Fabregas as the midfielder has no intention of leaving Barcelona despite previously announcing he was unhappy with his role at the Camp Nou, according to Spanish reports.
Fabregas has failed to impress since his re-joining boyhood club from Arsenal, having found himself playing out of position on many occasions. According to various reports in Spain, Fabregas has been told that he will be part of a squad clear out this summer – and if a suitable offer arrives he can leave.
United desperately tried to sign the player last summer, and Gunners boss Arsene Wenger has repeatedly been linked with a move for his former captain. Wenger may well be tempted to bid for Fabregas this summer, knowing the positive effect it would have on the Emirates Stadium club. Manchester City are also preparing a bid.
However, El Mundo Deportivo claims Fabregas has no intention of leaving Barca, or moving to either United or City. He is also not considering a return Arsenal, who could enter the race to re-sign their former player by exploring the first-option clause inserted in the midfielder's contract worth £23.8m.
Last week, Barcelona's technical director Andoni Zubizaretta said is not willing to part ways with their star midfielder as he should be part of the 2014/15 season. Fabregas has scored 13 goals and has made 22 assists in all competitions.
But United - who are reportedly looking to appoint an experienced coach at the end of the season - are planning an overhaul worth over a £100m during the upcoming transfer window and have Fabregas' name as one of their top targets.