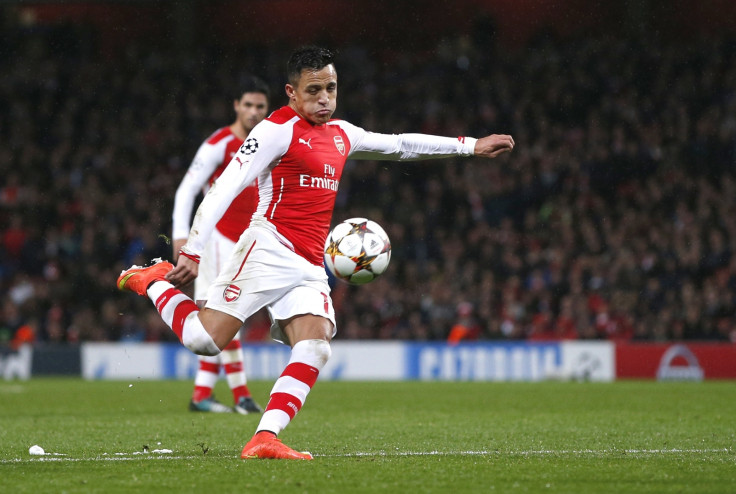 Arsenal manager Arsene Wenger has revealed how he convinced Alexis Sanchez to move to the Gunners in a meeting with his agent during the Brazil World Cup after he failed to lure Luis Suarez from Liverpool the previous year.
The French boss was looking to add goals and hard work to his attack since summer 2013.
Reports in summer 2013 claimed Wenger made approaches for both Manchester United captain Wayne Rooney and current Barcelona star Suarez, who was then playing at Anfield.
However, after he failed to sign those strikers, Wenger spent £42.5m on playmaker Mesut Ozil in the final days of the 2013 summer transfer window.
In the summer, Wenger redoubled his efforts to sign a hard-working forward and found in Sanchez his perfect match, after beating Liverpool and Juventus to his services by paying £32m.
Sanchez was overshadowed by Lionel Messi and Neymar up front at Barcelona but has become a real leader at the Emirates Stadium, scoring 14 goals.
"I met his agent in Brazil a few times. We could talk about the transfer and in Europe we talked with Barcelona once we got his decision that he wanted to join us, and it happened," Wenger revealed, according to Arsenal's official website.
"He came out from a period where he maybe didn't have the number of games he wanted at Barcelona. I just tried, like every manager, to convince the player that you can help him to develop the quality of his game, that the way we play football would suit him and that's why I think he has chosen us in the end."
"As well, we have continuity. All the player wants to do is play in the Champions League - it is quite simple. We have quite a good continuity on that front."
Reports in the summer claimed Sanchez chose Arsenal rather than Liverpool because he preferred life in London.
Wenger refused to confirm whether the Anfield club tried to sign Sanchez but he admitted he tried to sign Suarez the previous summer.
He said: "Alexis has chosen us - we are very happy for that and I'm not sure that Liverpool was in. I don't know why he has chosen us and not anybody else, but we are very happy that he has done that.
"We were interested in Suarez last year. He scored 40 goals for Liverpool and that's part of the competition. At the end of the day, every great player has a choice to go where he wants today."