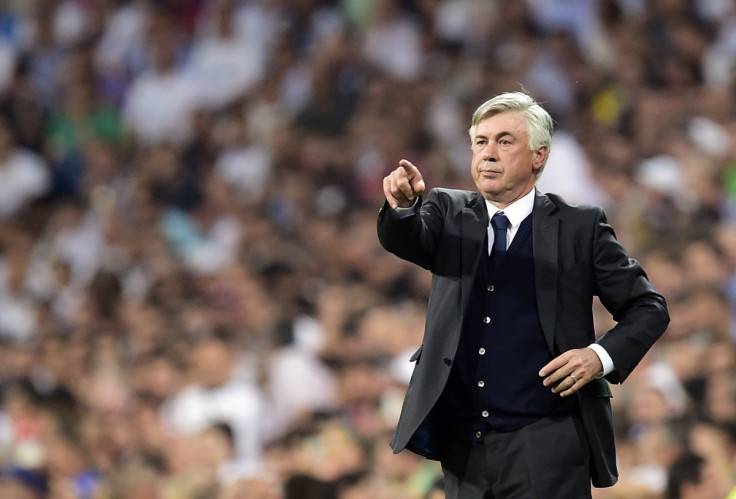 Former Real Madrid manager Carlo Ancelotti believes that Arsene Wenger will be the last of a dying breed of managers who have been given time to build their philosophy and manage a club for an extended period of time without looking too much into the results. The Italian was sacked from the helm at the Spanish club following his failure to win the league or the Champions League in the 2014/15 season and has been on a sabbatical since.
Wenger will complete his 19th year in charge of the Gunners after the end of the season, his reign eclipsed only in modern football by Sir Alex Ferguson who was in charge of Manchester United for 27 years before deciding to hang his boots in 2013. The Frenchman has had to tide over a very difficult period from 2005 to 2013, when he did not win a single trophy, but Ancelotti believes that Wenger did his bit for the club by building a new stadium and confirming qualification to the group stages of the Champions League, which helped keep their finances in place.
"When Wenger decides to finish at Arsenal, I don't think we will ever see a manager stay at the club for so long again. He and [Sir Alex] Ferguson are different, and to find managers like that – legends – is impossible. But I hope for our job as managers, you can still find clubs whose focus is not always only on the result," Ancelotti told the Independent.
"I think that Manchester United are focused on different things, Arsenal the same. Arsenal did not win [trophies] for many years, but they grew. They built a new stadium and Wenger did a fantastic job during that time in this sense. It is not all about the results, there are other things, and this is the right way."
Arsenal, Manchester United and Chelsea all face a potentially tricky week in the Champions League, where they have to get a positive result to keep their hopes alive in Europe. The Gunners have to win by a margin of two goals or more to secure progression while United have to win by any margin to see them into the next round. Meanwhile, a draw for Chelsea will be enough to give Jose Mourinho a lifeline after yet another loss in the Premier League last weekend.
"It will be very difficult for Arsenal if they go out of the Champions League, but maybe if this happens, they will have more possibilities to win the Premier League this season. I think United and Arsenal could still go into the last 16, though. It is all about one game now."