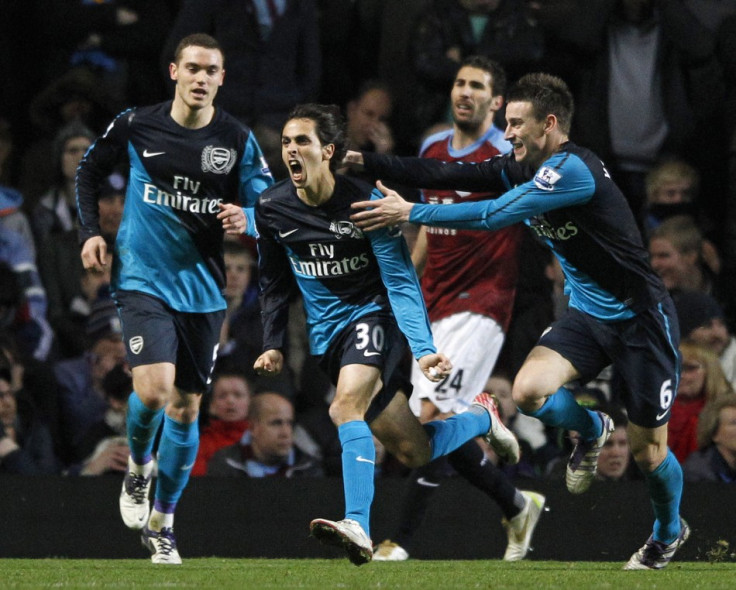 Arsenal are taking their time to consider if they will purchase Yossi Benayoun on a permanent basis, with the playmaker continuing to star for the Gunners last night as they defeated Aston Villa 2-1.
Benayoun made the move to the Emirates from Chelsea on loan in the summer transfer window, and has slowly found form for the Gunners, scoring last night in the 87th minute to take the side to yet another win.
And as Arsenal continue to push hard for a top four spot and qualification for next season's Champions League, Benayoun's efforts have left Wenger with a lot to think about in preparation for next summer.
"We have him on loan until the end of the season, so we do not need to decide [on a permanent transfer] tonight," Wenger told the official Arsenal website.
Benayoun himself admitted that he has been left frustrated with his form, but he knows he is improving and starting to impress in the Arsenal squad.
"I don't know if I saw the goal coming but every time I play I'm trying to do my best," he said. "I didn't play in the last two games and of course you are a little frustrated.
"Today I'm glad I got my chance, I got a goal and we took all three points.
"I think you can see now that the team is getting together and playing much better. When you get good results you will always get more confidence in the team and hopefully now we'll start a new run of winning games."
Arsenal took on Benayoun along with Mikel Arteta in the summer, to bolster the squad after Cesc Fabregas and Samir Nasri departed for Barcelona and Manchester City respectively.
And while the pair struggled at first to integrate into a side that had a lot of new faces getting used to Wenger's style of play, Arsenal now appear to have recovered from their most disappointing start to the season in over 50 years to push for trophies in both the Champions League, and possibly the Premier League.
The Gunners are still facing difficulties in keeping their big stars, with Johan Djourou, Robin van Persie and Theo Walcott all coming out of contracts with the club in around 18 months, but if Arsenal can break their trophyless spell this season, the stars may be more willing to sign a new deal.